Management
It takes a lot of people behind the scenes to operate a broadcast station. Operations managers are key players at any station. They ensure a business runs efficiently and in compliance with all pertinent rules and regulations. The General Manager is the person responsible for the overall operation of a station's business model, including long-range planning, budgets and personnel.
REQUIREMENTS: There are entry-level positions that do not require much experience in broadcasting to begin. However, upper management positions will require a good deal of broadcast experience, knowledge of station operations and higher education.
WFFF (FOX44) & WVNY (ABC22), located in Burlington, VT, America's most beautiful college city, have an opening for a motivated and experienced Director of Sales...
Operations Director for Pilgrim Radio Network Looking for a well-rounded broadcast professional to keep everything running smoothly at this Christian radio network!  Pilgrim Radio has a...
Western Mass News is looking for a highly qualified candidate to become a Sales Manager with both Local and Digital sales management responsibilities. The ideal...
The Program Director will be responsible for operating and the growth of strong brands and must have a background and enjoyment for radio. Candidate will...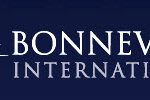 Job ID: 3027968 Media Buyer Boncom is an advertising and communications agency. Working with cause-driven clients we develop innovative and strategic digital campaigns that are...
Operations Manager - Midwest Communications, Central Wisconsin Midwest Communications, a privately owned company, is offering an opportunity to become the Operations Manager for CHR 95.5 WIFC, Country 101.9...
NEWS DIRECTOR  -  WKZO AM/FM    -   Kalamazoo, MI Midwest Communication's heritage news-talk leader WKZO is searching for the next News Director for our award...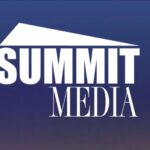 SummitMedia, LLC, a multimedia company with broadcasting, digital, events, and video brands across multiple markets has an opening for an aggressive, goal-oriented, and knowledgeable Market...
KHON2, the FOX & CW affiliate in Honolulu, is seeking a talented, dynamic, driven leader to inspire and coach a top performing sales team. The...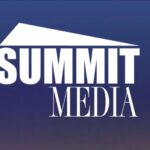 SummitMedia, LLC, a national multi-media company with Radio, Digital, Events and Video brands across multiple markets is seeking a highly talented Senior Vice President of...