Management
It takes a lot of people behind the scenes to operate a broadcast station. Operations managers are key players at any station. They ensure a business runs efficiently and in compliance with all pertinent rules and regulations. The General Manager is the person responsible for the overall operation of a station's business model, including long-range planning, budgets and personnel.
REQUIREMENTS: There are entry-level positions that do not require much experience in broadcasting to begin. However, upper management positions will require a good deal of broadcast experience, knowledge of station operations and higher education.
Talkeetna Community Radio, Inc. (KTNA) The General Manager is the executive position of Talkeetna Community Radio, Inc. (KTNA) and leads a team of staff and...
Position: General Manager Stations: KIFW-AM/FM; KSBZ-FM in Sitka, Alaska Is this the dream radio job or what? If you're in broadcasting and love the business...
WIFC Brand Manager Duke Wright's Midwest Communications, a privately owned company, is hiring a Brand Manager at WIFC, Wausau, WI.  Join this outstanding team in...
The Local TV Growth Sales Manager will identify and drive sales strategies for Atlanta Local Media in order to attain revenue and share goals through...
WEEK Television, Inc., the NBC and ABC affiliates in Peoria, Illinois, has an immediate opening for an experienced Digital Sales Manager.
Finance Director, KNXV/KASW/KGUN Primary Purpose: Works as a key business partner in analyzing financial performance to ensure the market/brand is appropriately planning, budgeting, and forecasting to hit short-term...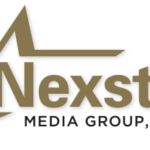 The Digital Sales Manager (DSM) directly oversees the daily operations of the station's digital advertising business and interacts with clients and advertising agencies to maximize...
Regional Sales Manager Cowles Montana Media, a family-owned media company, is looking for an experienced Regional Sales Manager to join our team. With 5...
Rapids Radio (Formerly Lamke Broadcasting) in Grand Rapids, Minnesota, has a rare opening for a General Manager/Sales Manager to live and work in one of...