Engineering
The engineering department is responsible for the technology necessary to put the station's broadcast on the air. The engineering staff works to maintain broadcasting capabilities and provide quick solutions to problems that may arise with the transmitter, tower, satellite receiver and other related equipment. The chief engineer is the head of the technical staff.
REQUIREMENTS: More often than not, a technical background, including education is required for this position. The Society of Broadcast Engineers offer classes and certification programs that would suffice for many engineering positions.
WGNO-TV in New Orleans, Louisiana is seeking a talented individual to support all live broadcast and post production/editing equipment and critical IT systems in a...
The audio revolution is here – and iHeart is leading it!  iHeartMedia, the number one audio company in America, reaches 90% of Americans every month...
The University of Alabama, on behalf of the Center for Public Television and Radio and WVUA-TV, seeks applications from dynamic individuals for the position of...
·         One year certificate from college or technical school; three years of related experience and/or training; or equivalent combination of education and experience; Working knowledge...
A great radio station Chief Engineer opportunity is open now in beautiful Raleigh. You'll manage technical operations for four high-power FM stations in the top-ranked...
The IT Systems/Network Engineer will provide and perform all information technology support for the station, and to assist with installation and setup of networking systems....
Wyoming News Now has the #1 stations in the Wyoming DMA.  A community along the Front Range of the Rocky Mountains. Cheyenne is home to...
KAIT TV in Jonesboro, AR is seeking an Assistant Chief Engineer to work closely with the Chief Engineer in oversight and maintenance of all studio...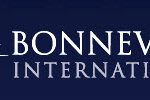 Job ID: 3027955 Sr. Data Scientist We are looking for a Sr. Data Scientist to join the Boncom team to build out our data science...
KSAS/KMTW is looking for a Chief Engineer to oversee all engineering functions of the station. A qualified candidate will coordinate or perform maintenance of computer...