Engineering
The engineering department is responsible for the technology necessary to put the station's broadcast on the air. The engineering staff works to maintain broadcasting capabilities and provide quick solutions to problems that may arise with the transmitter, tower, satellite receiver and other related equipment. The chief engineer is the head of the technical staff.
REQUIREMENTS: More often than not, a technical background, including education is required for this position. The Society of Broadcast Engineers offer classes and certification programs that would suffice for many engineering positions.
KOAM TV/FOX 14 TV is in search of an ENGINEERING/IT ASSISTANT to join our award-winning staff. Job responsibilities include, but are not limited to: •...
WBOY-TV in Clarksburg, WV is seeking a Broadcast Engineer with strong IT skills who can help maintain technical facilities and be responsible for the computer...
Chief Engineer KKSE, KXKL, KIMN Radio Office - Denver, Colorado, Denver, CO, US Salary Range:$115,000.00 To $150,000.00 Annually Job Title: Chief Engineer Department: G&A Technical-Engineering Business Unit: KSE...
WTVC has an excellent career opportunity for a full-time Technician in the Engineering Department. This position involves supporting television engineers with equipment maintenance and installations....
·        Strong faith life and respect for the Catholic teachings. ·        Associates Degree in Radio/TV Broadcasting, or equivalent experience. ·        2+ years of broadcasting and/or...
KPVI Channel 6 in Pocatello, Idaho has an immediate opening for a Full-Time Master Control Operator and Programming Assistant. Organization, Communication, and Time Management skills...
WYCQ Inc. is looking for an experienced remote engineer for live, on-site broadcasts for ESPN 102.5 The Game or other Cromwell Nashville stations, as needed,...
NET, Nebraska's PBS & NPR Stations, is looking for a professional to install, operate and repair digital television and radio transmitters, translators, NOAA National Weather...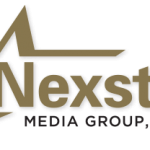 The Building Maintenance Engineer will facilitate general building maintenance and technology maintenance assist. The Maintenance and Building Engineer will report to the Director of Engineering...