Engineering
The engineering department is responsible for the technology necessary to put the station's broadcast on the air. The engineering staff works to maintain broadcasting capabilities and provide quick solutions to problems that may arise with the transmitter, tower, satellite receiver and other related equipment. The chief engineer is the head of the technical staff.
REQUIREMENTS: More often than not, a technical background, including education is required for this position. The Society of Broadcast Engineers offer classes and certification programs that would suffice for many engineering positions.
Broadcast Engineer, KNXV/KASW KNXV, the Scripps ABC station in Phoenix, AZ, is hiring a Maintenance Engineer. The Maintenance Engineer maintains all studio and transmitter electronic...
CHIEF ENGINEER Salem Media Group has an exceptional opportunity for a Radio Broadcast Engineer in our Philadelphia cluster of stations:   WFIL (AM560 - Philadelphia's Christian...
Entravision Radio Denver has an immediate need for a full time Radio Broadcast Engineer to maintain AM & FM broadcast transmitter and studio equipment for...
KUSI 9 News in San Diego is looking for a qualified Mater Control Operator to work with Broadcast Video Servers in Master Control to record...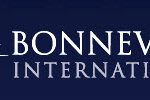 Our company is committed to being trusted voices of light and truth reaching hundreds of millions of people worldwide. Bonneville International is...
WFLI is looking for a Chief Engineer to oversee all engineering functions of the station. A qualified candidate will coordinate or perform maintenance of transmitters, computers, and broadcast...
KJZZ 91.5 FM and KBAQ 89.5 in Phoenix are hiring a broadcast engineer.  The position works with the engineering team to keep the radio stations...
WEEK is looking for a full-time IT Support specialist for our television station in East Peoria, Illinois. This position is responsible for all areas of...
The Broadcast Engineer operates, maintains, updates and repairs hardware and systems used for broadcasting and business operations.
The University of Alabama, on behalf of the Center for Public Television and Radio and WVUA-TV, seeks applications from dynamic individuals for the position of...