Engineering
The engineering department is responsible for the technology necessary to put the station's broadcast on the air. The engineering staff works to maintain broadcasting capabilities and provide quick solutions to problems that may arise with the transmitter, tower, satellite receiver and other related equipment. The chief engineer is the head of the technical staff.
REQUIREMENTS: More often than not, a technical background, including education is required for this position. The Society of Broadcast Engineers offer classes and certification programs that would suffice for many engineering positions.
WTVC has a great opportunity for you! We are seeking a full-time Master Control Hub Operator / Assistant Supervisor.
POSITION TITLE:      Chief Broadcast Engineer     STATUS:                     Full Time DATE OPEN:               Immediately                           SALARY RANGE:        DOE LOCATION:                 Medford, OR                           REPORTS TO:             General Manager DESCRIPTION/DUTIES: KOBI-TV NBC5/KOTI-TV NBC2 has...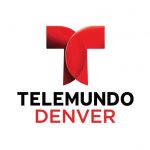 Overview: The Telemundo Denver Technology & Operations department provides Technical Support, Engineering, Media Operations, Production, Studios and Facilities services for internal clients for the local portfolio of NBCU Owned Television...
Entravision Communications Corporation seeks a Radio Broadcast Chief Engineer for our Phoenix, Arizona stations.
Job Title Broadcast Maintenance Engineer Job Description I. Job Summary | Major goals and objectives. The Broadcast Maintenance Engineer at Arizona's Family CBS 5 &...
FOX 6 is seeking an experienced Freelance Newscast Director.  This position involves nights/early morning and weekend shifts.
FOX 6 is seeking an experienced Engineering and Operations Manager.  This position will take an active role in the operations and maintenance of the facilities...
WISN-TV, the Hearst Television ABC affiliate in Milwaukee, has a full-time opening for an experienced broadcast Operations Engineer. The Operations Engineer is responsible to operate...
WISN TV, the Hearst Television ABC affiliate in Milwaukee, has an opening for an experienced broadcast Operations Technician. The Operations Technician maintains the technical integrity...
KUSI is looking for an IT System Administrator to assist the General & Administration Department in their mission.