TV
The people responsible for producing all advertising revenues for a station, the sales department must understand the business climate in the community and must have a strong knowledge of the interests of the station audience. Some stations have multiple levels of sales personnel or Account Executives who specialize in National, Regional and Local sales.
REQUIREMENTS: Many sales positions require experience, but it is a position newcomers to broadcasting can get into.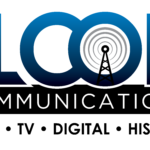 Telemundo Nebraska in Omaha NE is looking for a dangerously talented individual with a fresh new perspective to add to our dynamic creative team. Do...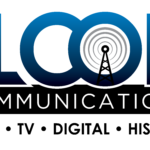 We are one of the largest news operations in Nebraska, Flood Communications delivers hyper-local news and high-quality programming to radio, TV, and digital audiences across...
Flood Communications, LLC has a Part Time opening for the position of NCN Website /Digital Team Member in our Norfolk facility. ·         We are looking...
The E.W. Scripps local news station KNXV, ABC15 /CW 61 affiliate in Phoenix, AZ is hiring a National Sales Support Assistant! This person will be...
KFBB in Great Falls, MT is looking for a dynamic sports storyteller who is engaging in multiple platforms including traditional broadcast, streaming, podcasting, and social...
KAIT-TV, Gray Television's ABC/NBC/CW affiliate in Jonesboro, Arkansas, has an immediate opening for two FT – Production Assistants. This position operates studio and auxiliary news...
WALA, a Meredith Corporation TV Station is looking for a Content Producer/Content Editor. Duties include: Publish News Content to our Content Management system, distribute content...
The WALA Reporter (Multi-Media Journalist) researches, writes, reports, limited anchor duties, shoots video and edits news material for television newscasts and all WALA news...
KTVF/KXDF/KFXF has an opening for the following position: Sales Assistant/Special Events Coordinator Gray Television Gray Television supports local community interests by providing quality television broadcasting...
KNXV, the Scripps ABC station in Phoenix, is searching for an experienced News Director to keep our station moving forward to new heights of success....