TV
The people responsible for producing all advertising revenues for a station, the sales department must understand the business climate in the community and must have a strong knowledge of the interests of the station audience. Some stations have multiple levels of sales personnel or Account Executives who specialize in National, Regional and Local sales.
REQUIREMENTS: Many sales positions require experience, but it is a position newcomers to broadcasting can get into.
KAIT-TV in Jonesboro, Arkansas is looking for a dynamic, knowledgeable weekend meteorologist to take the reins on our weather coverage for weekend evening newscasts.  The...
Digital Strategist, KNXV/KASW KNXV/KASW in Phoenix, AZ has an exciting opportunity for a Digital Strategist who will be responsible for driving revenue growth through expert...
Broadcast Engineer, KNXV/KASW KNXV, the Scripps ABC station in Phoenix, AZ, is hiring a Maintenance Engineer. The Maintenance Engineer maintains all studio and transmitter electronic...
WAFB-TV is looking for a creative and passionate News Producer who is ready to deliver urgent, important, and unique content for our morning newscast. The...
WDSU has an opening for an experienced broadcast Operations Technician. The Operations Technician maintains the technical integrity of the station's on-air signals and its equipment...
The News/Sports Reporter, Multimedia Journalist produces, reports, shoots, writes, voices, edits and feeds news production content for all platforms in a manner that is clear,...
The News Anchor serves as the primary presenter of news stories and other content for all platforms in a manner that is clear, engaging and...
KTVE/KARD in West Monroe, LA is hiring a Morning News Anchor. This position is for our morning newscasts Monday-Friday on NBC 10 & FOX 14....
WTVC is looking for a creative full-time News Photographer! We are seeking someone who can see beyond the lens and bring back compelling stories. The...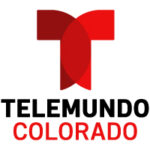 Job Description News Anchor/MMJ TELEMUNDO COLORADO is seeking a News Anchor/MMJ responsible for the writing and on-air delivery of daily newscasts.  The ideal candidate will...