TV
The people responsible for producing all advertising revenues for a station, the sales department must understand the business climate in the community and must have a strong knowledge of the interests of the station audience. Some stations have multiple levels of sales personnel or Account Executives who specialize in National, Regional and Local sales.
REQUIREMENTS: Many sales positions require experience, but it is a position newcomers to broadcasting can get into.
Assistant News Director WBRZ, the only truly local TV station serving Louisiana's capital city, seeks a bold leader to join the team as Assistant News...
JOB SUMMARY WVUE, the FOX affiliate in New Orleans, is looking for a full-time newscast director. The ideal candidate will be proficient with a Kahuna...
The Technical Media Producer will be responsible for directing live and prerecorded productions as well as processing commercial content that will air on our main...
Central Oregon Daily News (KOHD/KBNZ) is looking for a dynamic, trained news professional to join our team! As a News Anchor, you will be...
As a Meteorologist with Central Oregon Daily News (KOHD-TV ABC and KBNZ-TV CBS), you'll love working with a dynamic team who is dedicated to providing...
We are looking for a talented News Photographer / Editor who not only has a great eye but can work under deadline pressure.
KOBI-TV NBC5 in the beautiful Rogue Valley is looking for an AM Anchor to join our NBC5 News at Sunrise Team. The ideal candidate loves...
Job Description:  Shoot/write/edit news stories for television broadcast, web, and social media. Community appearances and other duties as assigned. Qualifications: Undergraduate Degree in...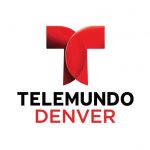 The successful Sports Anchor/Producer candidate will be responsible for reporting sports stories (in house and in the field), covering live sporting events and professional teams...
Wyoming's News Leader KTWO is looking for a qualified camera operator to work part-time running the camera for newscasts.