TV
The people responsible for producing all advertising revenues for a station, the sales department must understand the business climate in the community and must have a strong knowledge of the interests of the station audience. Some stations have multiple levels of sales personnel or Account Executives who specialize in National, Regional and Local sales.
REQUIREMENTS: Many sales positions require experience, but it is a position newcomers to broadcasting can get into.
Weekend Anchor/MMJ - KNXV Come to the Valley of the Sun. ABC15, Phoenix's ABC affiliate, is on the hunt for a Weekend Anchor/MMJ. The successful...
GRAY TELEVISION NOW HIRING PAID INTERNS (WAFB-TV) and Gray Television are currently accepting applications for the paid internship program known as the Future Focus Internship...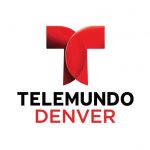 The Telemundo Denver Technology & Operations department provides Technical Support, Engineering, Media Operations, Production, and Studio services for internal clients for the local portfolio of NBCU Owned Television Station businesses.  The...
WBRZ-TV  is looking for a full-time videographer and editor to add to our production team. We handle a range of projects including commercials, social media...
KTUL has an immediate opening for a creative News Producer! In this role, you will be responsible for the day-to-day production of our newscasts. This position...
Specialist, Digital OTT Content Management, KNXV/KASW Do you geek out on all things digital? If so, come join us at KNXV/KASW, the Scripps ABC/CW affiliate...
ABC FOX Montana is hiring a Full-Time Technical Director / Director, Videographer to be part of our Production Tech. team for our statewide and regional...
Assignment Manager, KNXV/KASW Are you extremely organized, love to be in the middle of the action, and great at juggling multiple things? If so, KNXV/KASW,...
WDEF-TV, Inc. seeks an on-air Meteorologist. This person will produce and present on-air and on-line weather forecasts for multiple newscasts. Candidates must have a meteorology...
KCEC Univision Colorado is looking for a bilingual experienced News Reporter to cover news stories for daily live newscasts This Journalist will be responsible to...