Promotions
The promotions department promotes the station's image, programs and activities. They conceive and execute a variety of written and taped station promotion spots, secure station advertising in other media, and in conjunction with the sales department, develop ways to keep broadcast consumers and advertisers current, and to attract new ones.
REQUIREMENTS: In today's market, promotions and Creative Services often requires a good deal of broadcast experience, marketing and technical knowledge, organizational skills and education.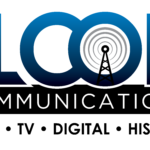 Flood Communications is hiring a Full Time On-Air Talent in our Norfolk NE Location. We Strongly believe in live and local programming serving our communities...
Lobo 97.7 and Telemundo Nebraska, the #1 Spanish Radio station and The Local Spanish TV station are looking for a bright, outgoing, energetic applicant for...
NRG Media in Omaha is looking for our next Director of FUN, otherwise known as the Promotions Director.  NRG Media has seven extremely dynamic radio...
Are you a creative, organized, idea factory that's brilliant at building a team, events, revenue, and using digital and broadcast assets to create big results? ...
Are you a visionary leader with a history of building high performing teams and brands?  Do you have a strong skillset and affinity for digital...
WIAT CBS-42 is on the search for a rock star Commercial Producer who will be responsible for the development of cutting-edge commercial spots, image spots,...
Calling all creatives! WGNO-TV ABC and NOLA38 The CW in New Orleans is looking for a dangerously talented individual with a fresh new perspective to...
ROCKET 95.1 WRTT/STAR 99.1 WAHR/98.1 The Beat WLOR – Huntsville, AL Qualifications: Qualified candidates will have a minimum of 1 year media promotions experience and...
MULTI-STATION BROADCASTING COMPANY SEEKING PROMOTIONS DIRECTOR TO TAKE US TO THE NEXT LEVEL. FULL TIME WITH BENEFITS. SEND RESUME TO HIREMENOW@EDBROADCASTERS.COM. NO PHONE CALLS PLEASE....
Social Media and Influencer Marketing Director Boncom is an advertising and communications agency. We develop innovative and strategic campaigns both traditionally and in the digital...