Promotions
The promotions department promotes the station's image, programs and activities. They conceive and execute a variety of written and taped station promotion spots, secure station advertising in other media, and in conjunction with the sales department, develop ways to keep broadcast consumers and advertisers current, and to attract new ones.
REQUIREMENTS: In today's market, promotions and Creative Services often requires a good deal of broadcast experience, marketing and technical knowledge, organizational skills and education.
GRAY TELEVISION NOW HIRING PAID INTERNS (WAFB-TV) and Gray Television are currently accepting applications for the paid internship program known as the Future Focus Internship...
News4Utah (KTVX/KUCW – the ABC and CW affiliates in Salt Lake City) seeks a Promotions Producer who is a highly motivated and creative individual.  This...
Alpha Media, Portland is looking for a full-time Live Performance Lounge Manager who will lead the live studio team in planning, promoting, and executing memorable events. In cooperation...
An Un-Bull-Leave-A-Bull opportunity….if you think that's as cheesy as we do, let's talk. Alpha Media Portland is seeking a dynamic and creative full-time Programming/Content Director for 98.7 The...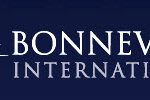 Content Strategist We are looking for a part strategist, part writer, part SEO, part UX, part problem solver to lead content strategy efforts for our...
Senior Producer, Creative Services – KNXV/KASW Are you proactive, extremely creative, and love to make things look and sound great? If so, KNXV/KASW, the Scripps...
Position Details Class Code: 3124 Job Family: Broadcast/Communications Classification: Support Professional Terms of Employment: Pay Grade 55 on the Support Professional Salary Schedule FLSA STATUS:...
Nebraska Public Media, Nebraska's PBS & NPR Stations, is seeking an experienced salesperson to represent the entire Nebraska Public Media portfolio, including Radio, Television, and Digital Underwriting Sales (Advertising),...
Work closely with Creative Services Director and Promotion Manager to conceive, write, produce, and edit compelling on-air promos and image campaigns either independently or as...
On-Air + Promotions – Columbus, OH A love for Gen Z and a passion for RadioU's Christian rock and hip hop format are musts for...