Promotions
The promotions department promotes the station's image, programs and activities. They conceive and execute a variety of written and taped station promotion spots, secure station advertising in other media, and in conjunction with the sales department, develop ways to keep broadcast consumers and advertisers current, and to attract new ones.
REQUIREMENTS: In today's market, promotions and Creative Services often requires a good deal of broadcast experience, marketing and technical knowledge, organizational skills and education.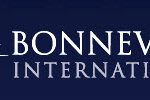 Our company is committed to being trusted voices of light and truth reaching hundreds of millions of people worldwide. Who we are: Bonneville International has...
ABC4 Utah and Utah's CW30, (KTVX-KUCW), Nexstar-owned stations operating as a duopoly, is seeking a Promotion Producer as a member of the Creative Services...
Part-Time Marketing Events Supervisor (Madison, WI) ESPN Madison is looking for a part-time Marketing Event Supervisor to join our marketing team to supervise and work...
As a Marketing Facilitator for Good Karma Brands, no two days will be the same. This role has a hand in all marketing initiatives including promotions, events, contests, social...
WKOW Television is looking for a hardworking, creative team player to join our Creative Services Team. The ideal candidate will be highly creative, self-motivated and...
If you are the center of attention wherever you go, can work a smartphone and love music… YOU are more than qualified for a job...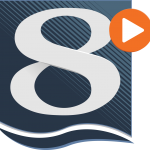 News 8 Now/WKBT-TV, News8000.com, and Phase 3 Digital Agency is looking for a marketing professional with brand-growth skills to lead the Marketing & Promotions department....
We're Searching For Street Team Members! WSWT/WXCL/WIRL/WMBD/WPBG/WKZF Radio Midwest Communications is Central Illinois' clearly-dominant radio station group and digital marketing team.  We reach roughly a...
KAIT-TV is searching for a creative marketing professional to produce advertiser commercials and news promotions. You will help develop strategic and impactful marketing campaigns for...
You can work in the fun, fast-paced world of broadcast media with us at Pacific Media Group! We are 1027 Da Bomb, 947 KUMU, 1059...