Promotions
The promotions department promotes the station's image, programs and activities. They conceive and execute a variety of written and taped station promotion spots, secure station advertising in other media, and in conjunction with the sales department, develop ways to keep broadcast consumers and advertisers current, and to attract new ones.
REQUIREMENTS: In today's market, promotions and Creative Services often requires a good deal of broadcast experience, marketing and technical knowledge, organizational skills and education.
Part-time Promotions Assistants Needed - WJXA/WCJK/WNFZ Radio Do you have a positive attitude with a passion for radio, are you upbeat and warm, have a fun...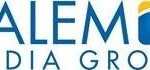 Salem Media Colorado Springs is looking for a dynamic individual who loves people and want to dance it up! Do you love meeting new people...
In these tough times, we have been a resource to the people of middle Tennessee. Now, we need you to be a resource to us....
Assisting the Promotions and Marketing Department with projects as needed in the office and have the ability to dive the station vehicles to remotes/events.
The Writer/Producer is responsible for conceptualizing, writing, producing, and editing commercials, station promotion, public service announcements, and long-form productions, for multiple media, including broadcast and...
The Graphic Artist/Editor will create visual and motion based design assets for client commercials and station branding projects. Design 2D and 3D graphics for multiple...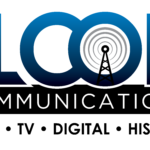 Flood Communications is hiring a Full Time On-Air Talent in our Norfolk NE Location. We Strongly believe in live and local programming serving our communities...
Lobo 97.7 and Telemundo Nebraska, the #1 Spanish Radio station and The Local Spanish TV station are looking for a bright, outgoing, energetic applicant for...
NRG Media in Omaha is looking for our next Director of FUN, otherwise known as the Promotions Director.  NRG Media has seven extremely dynamic radio...
Are you a creative, organized, idea factory that's brilliant at building a team, events, revenue, and using digital and broadcast assets to create big results? ...