Programming
A station's traffic manager collects data from other departments in order to prepare a minute-by-minute schedule for the broadcast day. The traffic person is the daily link between the sales department and programming department, keeping up-to-date commercial time availability. In addition the Master Control Operators ensure the smooth execution of those logs and maintains quality control.
REQUIREMENTS: Many stations are willing to train their entry-level traffic/programming staff. Nonetheless, candidates should have completed high school, have broadcast experience and be very well-organized.
Nexstar Media corporate is looking for a Program Coordinator to manage multiple markets by maintaining weekly program schedules in Wide Orbit Program.
Are you interested in the behind the scenes work that goes into broadcasting the programming and commercials you see on local TV?   It all happens...
Alpha Media - Portland is seeking an experienced Content Director for Portland, OR News/Talk 101.1 KXL, 750 KXTG - The Game and 970 AM KUFO...
On Air – Programming Assistant in Cereal City WNWN - FM / WFAT Radio Duke Wright's Midwest Communications, Battle Creek MI the world headquarters of Kellogg's has an opportunity for...
Midwest Communications Hibbing, MN is looking for the right person to carry the torch as the next Morning Drive Host for our 100,000-watt A/C station...
WIFC Brand Manager Duke Wright's Midwest Communications, a privately owned company, is hiring a Brand Manager at WIFC, Wausau, WI.  Join this outstanding team in...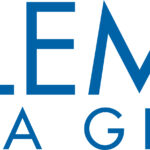 A creative, energetic, and organized person is needed. The candidate must have the ability to operate standard radio broadcast and production equipment.  Experience producing local...
WEEK Television, Inc., the NBC and ABC affiliates in Peoria, Illinois, is seeking a highly motivated Master Control Operator for its award-winning, state of the...
Alpha Media – Portland, OR is seeking a talented professional full-time, broadcast Reporter/Anchor/Producer with a great attitude and exceptional work ethic to join the news team of KXL....
KTTC, the NBC affiliate in Rochester, MN, has an exciting opportunity to work behind the scenes in the television industry as a Master Control Operator...