Programming
A station's traffic manager collects data from other departments in order to prepare a minute-by-minute schedule for the broadcast day. The traffic person is the daily link between the sales department and programming department, keeping up-to-date commercial time availability. In addition the Master Control Operators ensure the smooth execution of those logs and maintains quality control.
REQUIREMENTS: Many stations are willing to train their entry-level traffic/programming staff. Nonetheless, candidates should have completed high school, have broadcast experience and be very well-organized.
Produce and edit audio programming segments for show(s) and station(s) Arrange guest appearances; correspond with networks and syndication affiliates. Run talk shows, receive and screen...
Candidates must be flexible, organized, and a team-minded individual with good organizational skills.  Must be responsible and able to work with little to no supervision. ...
Cromwell Media/Nashville is looking for an Assistant Program Director/Executive Producer for its locally owned sports/talk stations, ESPN 102.5 The Game (WPRT-FM) and 94.9 The Fan...
102.9 The Buzz, Nashville's Rock Station (WBUZ), has an opening for an energetic, part time on-air personality. This is YOUR chance to get in the...
The #1 Top 40/CHR station in Honolulu, Hawaii is looking for a high powered experienced morning show producer/Co-host.  Can you help drive the market's #1...
The Master Control Operator is responsible for the overall on-air look of the television station through airing programming and scheduled station breaks.
WMUK-FM seeks a Technical Operations Assistant to provide technical, operational and programming support to all WMUK-FM stations. This includes use of broadcast automation systems, digital content and...
Binnie Media in New England is hiring! Locally owned and operated Binnie Media has radio stations in multiple formats throughout New Hampshire, Maine, and Vermont....
This position is responsible for the on-air accuracy of all programming for the television station, monitoring of other transmitters as well as the handling of...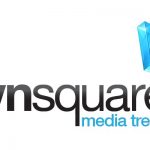 Ready to become part of New Jersey's #1 radio station and website? Townsquare Media Trenton (NJ 101.5-WKXW-FM) is looking for a full-time Multimedia Producer and...