Programming
A station's traffic manager collects data from other departments in order to prepare a minute-by-minute schedule for the broadcast day. The traffic person is the daily link between the sales department and programming department, keeping up-to-date commercial time availability. In addition the Master Control Operators ensure the smooth execution of those logs and maintains quality control.
REQUIREMENTS: Many stations are willing to train their entry-level traffic/programming staff. Nonetheless, candidates should have completed high school, have broadcast experience and be very well-organized.
This position serves to ensure that all Master Control (MC) personnel meet the operational performance goals for KOB, KOBF, KOBR, and their associated channel streams....
The #1 Top 40/CHR station in Honolulu, Hawaii is looking for a high powered experienced morning show producer/Co-host.  Can you help drive the market's #1...
WTAT-TV FOX24, Charleston, SC has an opening for a full-time entry-level position Master Control Operator. No prior experience is necessary, but experience as a Master...
KOAT, the ABC affiliate in Albuquerque/Santa Fe has a position open for a Traffic Sales Assistant to provide general support to the Sales department of our station. You...
KOAT-TV, the ABC affiliate in Albuquerque, New Mexico, has an opening for an experienced Technical Director for our station's live newscasts. Technical Directors have knowledge of broadcast...
Serves as the chief of television crew during broadcasts.  Responsible for supervising pre-production of topical, news briefs, and other elements related to the promotion of...
Inner Banks Media, Greenville, NC is seeking a Multimedia Sports Producer to join East Carolina University Flagship Radio Station. We need a utility player who...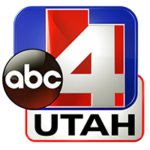 The AM Audio Operator is responsible for sound checks, equipment placement, volume and quality of sound during live and taped productions.
Operations Director for Pilgrim Radio Network Looking for a well-rounded broadcast professional to keep everything running smoothly at this Christian radio network!  Pilgrim Radio has a...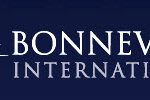 Job ID: 3027955 Sr. Data Scientist We are looking for a Sr. Data Scientist to join the Boncom team to build out our data science...