Production
A station's traffic manager collects data from other departments in order to prepare a minute-by-minute schedule for the broadcast day. The traffic person is the daily link between the sales department and programming department, keeping up-to-date commercial time availability. In addition the Master Control Operators ensure the smooth execution of those logs and maintains quality control.
REQUIREMENTS: Many stations are willing to train their entry-level traffic/programming staff. Nonetheless, candidates should have completed high school, have broadcast experience and be very well-organized.
Produce and edit audio programming segments for show(s) and station(s) Arrange guest appearances; correspond with networks and syndication affiliates. Run talk shows, receive and screen...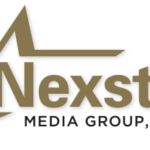 It's fun to work in a company where people truly believe in what they are doing! The FT Production Technician position has core responsibility elements...
Noncommercial, Gen Z-focused Christian rock, pop, and hip hop RadioU has a full-time opening for a Production Manager and on-air host at its studios in...
Creative Services Production Supervisor for commercial and lifestyle show content.
Seeking a Creative Producer/Editor to create content for a daily lifestyle show.
ABC/FOX Montana is hiring a full-time Weekend Producer for our regional and statewide newscasts. We are looking for a producer who can create, orchestrate, and...
ABC FOX Montana is hiring a Full-Time Weekend Technical Director / Director, Videographer to be part of our Production Tech. team for our statewide and...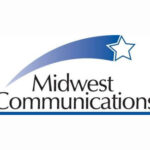 PRODUCTION DIRECTOR POSITION - WMBD/WSWT/WXCL/WIRL/WKZF/WPBG Midwest Communications in Peoria, Central Illinois' leading radio group, is looking for a passionate and enthusiastic Production Director.  If you...
ABC4 Utah seeks a creative show producer for its top-rated weekday lifestyle talk show programming, including Good Things Utah and The Daily Dish. The Producer...
The Production Assistant is responsible for various television production duties required to record scenes for live and recorded broadcasts.