Production
A station's traffic manager collects data from other departments in order to prepare a minute-by-minute schedule for the broadcast day. The traffic person is the daily link between the sales department and programming department, keeping up-to-date commercial time availability. In addition the Master Control Operators ensure the smooth execution of those logs and maintains quality control.
REQUIREMENTS: Many stations are willing to train their entry-level traffic/programming staff. Nonetheless, candidates should have completed high school, have broadcast experience and be very well-organized.
Technical Media Producers work with newscast producers to create, code and direct live newscasts and productions using Ross Overdrive automation systems. The "TMP" is responsible...
WTVC is seeking a Creative Services Producer. The person will be responsible for conceptualizing, creating, shooting, and editing cutting edge promotional spots for the stations'...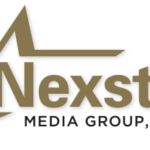 The digital team at FOX59/CBS4 is searching for a Digital Content Producer/Writer with the right mix of news judgment, creativity, and command of all things...
WBOY, north central West Virginia's top-rated Television station, is looking for an entry level Master Control Operator.  We focus on producing large market quality, while...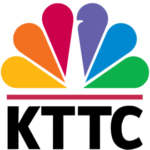 KTTC Television in Rochester, MN is looking for a digital news producer to help create and grow our digital content. This person will help produce...
ABC4 News (ABC4 Utah/Utah's CW30) is looking for a dynamic, experienced producer.  The ideal candidate has excellent news judgement, is calm under pressure and is...
This role is responsible for updating local website, curating high-performing content, crafting homepage layouts driven by data, and helping to report news -- everything from...
Are you a producer who is ready to step into management?  We are looking for a strong newscast producer who wants to take that next...
The Production Assistant is responsible for various television production duties required to record scenes for live and recorded broadcasts.
KOB-TV in Albuquerque is looking for a qualified news producer to be responsible for writing newscasts and producing the broadcast.