On Air
Announcers are a radio station's "voice" and are often the people with whom the public identifies. This person introduces programs and music, reads commercial copy and public service announcements, and is involved in the overall public presentation of the station. At smaller stations, many announcer positions are part-time and duties overlap into other areas.
REQUIREMENTS: Excellent communications skills and the ability to think on your feet are obvious necessities in staying on-the-air. In today's digital world, even radio personnel need to know how social media works to promote your program and your station.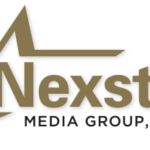 CBS4 in Indianapolis is looking for a dynamic Anchor/Reporter to co-anchor the weekday morning newscasts. This is the fastest growing newscast in its time period...
Multi Media Journalist - WDEF-TV, is looking for a Multi Media Journalist. Individual must gather, investigate, log and write news stories for WDEF newscasts and...
Noncommercial, Gen Z-focused Christian rock, pop, and hip hop RadioU has a full-time opening for a Production Manager and on-air host at its studios in...
Candidates must be flexible, organized, and a team-minded individual with good organizational skills.  Must be responsible and able to work with little to no supervision. ...
KOBI-TV NBC5 is looking for an enthusiastic News Anchor/Multimedia Journalist to join our NBC5 News team. A qualified candidate will have a journalism degree or...
The newsroom at WTAQ AM/FM in Northeast Wisconsin is evolving. The lines between radio news, digital news, and social media have blurred… creating an amazing...
Great city, great station -- great morning team!! Come join the fun in the Scenic City. WTVC is looking for a meteorologist who know weather...
WTVC has an exciting opportunity for a full time AM Weekend News Anchor / Reporter! In this role, you will be required to produce daily...
Montana Right Now in Helena , MT is looking for a dynamic storytellers who is engaging in multiple platforms including traditional broadcast, streaming, podcasting, and...
Morning Edition Host POSITION OVERVIEW: KTOO is looking for someone to be the voice of Juneau in the morning. We're looking for a true host...