On Air
Announcers are a radio station's "voice" and are often the people with whom the public identifies. This person introduces programs and music, reads commercial copy and public service announcements, and is involved in the overall public presentation of the station. At smaller stations, many announcer positions are part-time and duties overlap into other areas.
REQUIREMENTS: Excellent communications skills and the ability to think on your feet are obvious necessities in staying on-the-air. In today's digital world, even radio personnel need to know how social media works to promote your program and your station.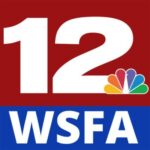 WSFA 12 News is looking for an experienced and creative Multimedia Journalist/Reporter to join our award winning team in Montgomery. The candidate will be responsible...
KTUL is looking for an Multi-Media Journalist. Your responsibilities as an MMJ will include reporting, shooting and editing news stories, enterprising story ideas, developing contacts,...
Looking to expand your horizons?  Pilgrim Radio's unique format offers plenty of original programming experience.  We produce thought-provoking interviews with compelling Christian leaders, singers, and...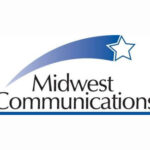 BRAND MANAGER – KVOX (Froggy 99.9) Midwest Communications has an immediate opening in scenic Fargo, ND for a Brand Manager to take command of Heritage...
11:30AM – 6:00PM Saturday and Sunday:  Part-Time 14 Hours Per Week We currently have a part-time position available for a Board Operator at The Salem...
Part-Time  -  Various Days and Times We currently seek candidates for part-time positions available as a Board Operator at The Salem DC cluster. Duties and...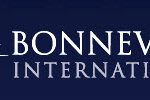 Our company is committed to being trusted voices of light and truth reaching hundreds of millions of people worldwide. Who We Are...
KNXV, the award-winning E.W. Scripps ABC station in Phoenix, Arizona is on the hunt for an experienced and aggressive Investigative Journalist. If you are ready...
KNXV, the E.W. Scripps Company ABC affiliate in Phoenix, Arizona is looking for a Reporter/Multimedia Journalist. This is not an entry-level position. Instead, the station...
Stannard Broadcasting Co. Inc. / West Centrals Best Radio Co. Inc. radio group in Leesville, LA is seeking a hire for a full time position....