On Air
Announcers are a radio station's "voice" and are often the people with whom the public identifies. This person introduces programs and music, reads commercial copy and public service announcements, and is involved in the overall public presentation of the station. At smaller stations, many announcer positions are part-time and duties overlap into other areas.
REQUIREMENTS: Excellent communications skills and the ability to think on your feet are obvious necessities in staying on-the-air. In today's digital world, even radio personnel need to know how social media works to promote your program and your station.
NET, Nebraska's NPR and PBS Stations, is seeking a professional under general supervision, who researches, writes and produces feature stories and programs for NET; produces...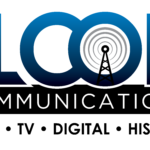 Flood Communications is hiring a Full Time On-Air Talent in our Norfolk NE Location. We Strongly believe in live and local programming serving our communities...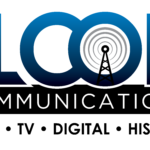 We are one of the largest news operations in Nebraska, Flood Communications delivers hyper-local news and high-quality programming to radio, TV, and digital audiences across...
NTV News is currently looking for a Multimedia Journalist (MMJ).  Your responsibilities as an MMJ will include reporting, shooting, writing and editing news stories, enterprising...
NRG Media's Five Station's in Central Nebraska are on the hunt for our next Mid-Day Superstar & Digital Content Assistant! We are looking to fill...
General Skills: Ability to interact and work well with other staff. Must be dependable and able to work and problem-solve independently. Must be able to...
BROADCAST OPERATIONS CENTER11:45 AM -7:00 PM;  Full-Time 36 Hours/Week We currently have a full-time position available for a Board Operator at The Salem DC cluster....
Are you a creative, organized, idea factory that's brilliant at building a team, events, revenue, and using digital and broadcast assets to create big results? ...
Are you a visionary leader with a history of building high performing teams and brands?  Do you have a strong skillset and affinity for digital...
Our company is committed to being trusted voices of light and truth reaching hundreds of millions of people worldwide. Bonneville International has been a leader...