On Air
Announcers are a radio station's "voice" and are often the people with whom the public identifies. This person introduces programs and music, reads commercial copy and public service announcements, and is involved in the overall public presentation of the station. At smaller stations, many announcer positions are part-time and duties overlap into other areas.
REQUIREMENTS: Excellent communications skills and the ability to think on your feet are obvious necessities in staying on-the-air. In today's digital world, even radio personnel need to know how social media works to promote your program and your station.
Embark on a thrilling sports career journey with Sheridan Media as we invite passionate and seasoned individuals to step into the dream role of Sports...
KAIT, Gray Television's Number 1 station in Jonesboro, Arkansas is searching for the next anchor for its #1 rated 10 P.M. newscasts. The ideal candidate...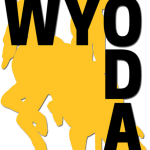 WyoToday Media is looking for a Sports editor/director to join our team covering the local area high schools, american legion baseball, and other area sports....
The Non-News Host, at KNXV, will perform daily hosting duties of a local non-news television show, as well as personal appearances, on-air and on-line representation...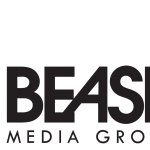 Beasley Media Group, LLC has a rare Full-Time On-Air opportunity to work at 98.5 The Sports Hub, one of the premier sports radio stations in...
The News Anchor serves as the primary presenter of news stories and other content for all platforms in a manner that is clear, engaging and...
The Multimedia Journalist Reporter produces, reports, shoots, writes, voices, edits and feeds news production content for all platforms in a manner that is clear, engaging...
Are you ready to step into a morning show hosting role, supported by top-tier industry resources, education, and forward-thinking innovation that will propel your media...
The Meteorologist Reporter will report, shoot, write and edit weather/news reports across multiple platforms.
Anchors weathercasts and can handle continuous severe weather coverage in the heart of Tornado Alley. Are you ready to join a weather department in one...