On Air
Announcers are a radio station's "voice" and are often the people with whom the public identifies. This person introduces programs and music, reads commercial copy and public service announcements, and is involved in the overall public presentation of the station. At smaller stations, many announcer positions are part-time and duties overlap into other areas.
REQUIREMENTS: Excellent communications skills and the ability to think on your feet are obvious necessities in staying on-the-air. In today's digital world, even radio personnel need to know how social media works to promote your program and your station.
WSAU AM-FM in Wausau, Wisconsin is looking for its next morning host. Of course, you'll be able to talk politics... but we need someone who...
KOBI-TV NBC5 in the beautiful Rogue Valley is looking for an AM Anchor to join our NBC5 News at Sunrise Team. The ideal candidate loves...
Job Description:  Shoot/write/edit news stories for television broadcast, web, and social media. Community appearances and other duties as assigned. Qualifications: Undergraduate Degree in...
HITS 96 - WDOD - Chattanooga's #1 Hit Music Station is searching for an Afternoon Personality/Music Director with strong station imaging skills. Bahakel Communications is...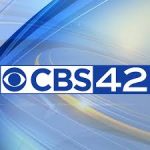 The Multimedia Journalist Reporter produces, reports, shoots, writes, voices, edits, and feeds news production content for all platforms in a manner that is clear, engaging,...
KTVL is looking for an Multi-Media Journalist. Your responsibilities as an MMJ will include reporting, shooting and editing news stories, enterprising story ideas, developing contacts,...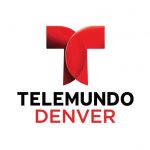 The successful Sports Anchor/Producer candidate will be responsible for reporting sports stories (in house and in the field), covering live sporting events and professional teams...
The News Anchor serves as the primary presenter of news stories and other content for all platforms in a manner that is clear, engaging and...
Maine Public is seeking a part-time Announcer to join the Radio Operations team in Portland, Maine. The Announcer prepares and reads announcements and news over...
KFGO PRODUCER/CO-HOST FULL-TIME POSITION Midwest Radio of Fargo-Moorhead has a current opening for a full-time producer/Co-Host at The Mighty 790 KFGO in Fargo, North Dakota. ...