On Air
Announcers are a radio station's "voice" and are often the people with whom the public identifies. This person introduces programs and music, reads commercial copy and public service announcements, and is involved in the overall public presentation of the station. At smaller stations, many announcer positions are part-time and duties overlap into other areas.
REQUIREMENTS: Excellent communications skills and the ability to think on your feet are obvious necessities in staying on-the-air. In today's digital world, even radio personnel need to know how social media works to promote your program and your station.
Weekend Anchor/MMJ - KNXV Come to the Valley of the Sun. ABC15, Phoenix's ABC affiliate, is on the hunt for a Weekend Anchor/MMJ. The successful...
GRAY TELEVISION NOW HIRING PAID INTERNS (WAFB-TV) and Gray Television are currently accepting applications for the paid internship program known as the Future Focus Internship...
We're looking for a Sports Anchor/Reporter to join our dominant #1 news team.  The successful candidate will be someone who loves and understands sports and...
Noncommercial, Gen Z-focused Christian rock, pop, and hip hop RadioU has a full-time opening for a Production Manager and on-air host at its studios in...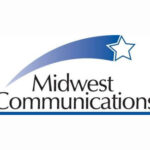 Brand Manager – 740 – 107.3 The Fan (KNFL-AM) The #1 sports station in North Dakota is ready for its next great leader!  With 50,000...
CHESTERMAN COMMUNICATIONS/KSJB-AM KSJB 600-AM in Jamestown has an immediate full time opening for a morning air personality and Program Director. This legendary small-market station celebrated...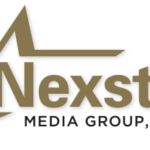 CBS4 in Indianapolis is looking for a dynamic Anchor/Reporter to co-anchor the weekday morning newscasts. This is the fastest growing newscast in its time period...
Part-Time  -  Various Days and Times We currently seek candidates for part-time positions available as a Board Operator at The Salem DC cluster. Duties and...
Board Operator Evenings - Broadcast Operations Center 5:30PM – 12 Midnight Monday – Friday :  Full-Time 32 – 34 Hours Per Week We currently have...
11:30AM – 6:00PM Saturday and Sunday:  Part-Time 14 Hours Per Week We currently have a part-time position available for a Board Operator at The Salem...