On Air
Announcers are a radio station's "voice" and are often the people with whom the public identifies. This person introduces programs and music, reads commercial copy and public service announcements, and is involved in the overall public presentation of the station. At smaller stations, many announcer positions are part-time and duties overlap into other areas.
REQUIREMENTS: Excellent communications skills and the ability to think on your feet are obvious necessities in staying on-the-air. In today's digital world, even radio personnel need to know how social media works to promote your program and your station.
We have a rare immediate opening for the next superstar Program Director/Morning Show Co-Host for our heritage Top 40/CHR FM, Hits 106 KQKY.  KQKY is...
The  Lifestyle Reporter/Talk Show Host is responsible for reporting for and hosting a program, conducting in-studio interview segments, and participating in on-location segments as scheduled.
Evening Anchor/MMJ, KNXV Come join our award-winning team in the Valley of the Sun. ABC15, Phoenix's ABC affiliate, is seeking an Evening Anchor who will...
WAAY-TV, the ABC affiliate in Huntsville, Alabama market, has an opportunity for a high-energy, highly skilled Meteorologist to join our accomplished weather team. The...
WAAY-TV is looking for an experienced Multi-Media Journalist to lead our Shoals Newsroom. Your responsibilities as an MMJ will include reporting, shooting and editing news...
Midwest Radio of Fargo-Moorhead has multiple full time openings on the premiere FM stations in the Fargo-Moorhead market, including Y94/KOYY-FM (CHR), Froggy 99.9, KVOX-FM (Country)...
NRG Media – Lincoln has a rare opening for a News Anchor/Reporter for KLIN, Lincoln's #1 news/talk station. This is your chance to be part...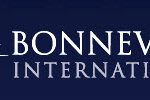 Our company is committed to being trusted voices of light and truth reaching hundreds of millions of people worldwide. WHO WE ARE: Bonneville International is...
Univision Local Media Atlanta is looking for a News Director/News Anchor for the station's local multi-platform content production. The position provides editorial direction, leadership, motivation,...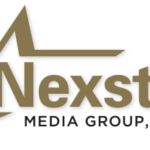 KX News is looking for a 6 & 10pm Monday-Friday Meteorologist in our Bismarck station who forecasts weather conditions and produces and anchors weather reports...