On Air
Announcers are a radio station's "voice" and are often the people with whom the public identifies. This person introduces programs and music, reads commercial copy and public service announcements, and is involved in the overall public presentation of the station. At smaller stations, many announcer positions are part-time and duties overlap into other areas.
REQUIREMENTS: Excellent communications skills and the ability to think on your feet are obvious necessities in staying on-the-air. In today's digital world, even radio personnel need to know how social media works to promote your program and your station.
WBOY-TV is looking for a main News Anchor for our top-rated morning newscasts.  We recently debuted a brand new, state-of-the-art studio and we are looking...
KTVE NBC 10/KARD FOX 14 in West Monroe, Louisiana is looking for an MMJ/Reporter/Fill-in Anchor. We are looking for a person who is passionate about...
The American General Media Foundation's 95.5 KHFM, northern and central New Mexico's only 24-hour Classical Public Radio Station, is seeking an On-Air Announcer who is...
Company Description NBCUniversal owns and operates over 20 different businesses across 30 countries including a valuable portfolio of news and entertainment television networks, a premier...
About Gray Television: Gray Television is a leading media company that owns and operates high-quality stations in 113 television markets that collectively reach 36 percent...
KSLA News 12 is now accepting applications for an experienced Anchor/Reporter to join our team. We are looking for an energetic, enthusiastic journalist who connects...
KTUL in Tulsa, OK, is looking for a full-time Chief Meteorologist . You will be responsible for the content of the on-air-forecast and on multiple digital platforms....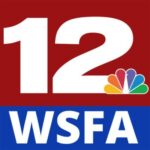 WSFA 12 News is looking for an experienced and creative Multimedia Journalist/Reporter to join our award winning team in Montgomery. The candidate will be responsible...
KTUL is looking for an Multi-Media Journalist. Your responsibilities as an MMJ will include reporting, shooting and editing news stories, enterprising story ideas, developing contacts,...
Looking to expand your horizons?  Pilgrim Radio's unique format offers plenty of original programming experience.  We produce thought-provoking interviews with compelling Christian leaders, singers, and...