News
From News Directors to reporters, to writers, the key "front-line" people in the news department must be excellent writers, capable of working quickly and accurately to sum up the key elements of a news story and make it understandable and relevant to the audience. In today's new media, reporters must be able to write to all digital media, including social networks.
REQUIREMENTS: Often newroom staff can enter smaller markets before they have completed their degree in broadcast journalism. Nonetheless, a college degree will be necessary to move onto larger markets and more responsibility.
WBBJ-TV, West Tennessee's News Channel, has an opening for a Newscast Producer. WBBJ-TV is located between Nashville and Memphis and is the dominant regional news...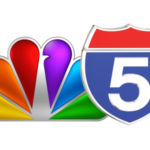 We are looking for an Account Executive with prior sales experience to join our team. You'll help new and existing clients achieve their marketing goals...
KOBI-TV NBC5 in the beautiful Rogue Valley is seeking a Multimedia Journalist / Weekend Weather Forecaster to join our NBC5 News Team. The ideal candidate...
NRG Media – Lincoln has a rare opening for a News Anchor/Reporter for KLIN, Lincoln's #1 news/talk station. This is your chance to be part...
The Digital Editor/Writer is responsible for writing and copyediting articles for publication on WTOP.com. Digital Editor/Writers contribute to make WTOP the leading provider of local,...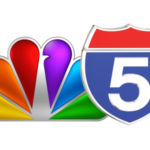 KOBI-TV in Medford, OR is looking for a talented News Editor to support our news team part-time, Wednesday & Thursday. A good candidate will have...
Our videographers use their skills to visually showcase our stories. They are responsible for shooting the video, as well as editing video that may be...
WWL-TV, a TEGNA company, is looking for a talented and driven Creative Director who can bring the brand strategy to life by guiding the overall...
WWL-TV/WUPL-TV is searching for a highly motivated photographer to join our team and raise our level of excellence in visual storytelling. We are seeking a...
WWL, the TEGNA CBS affiliate in New Orleans, LA is looking for a Broadcast Director. The person filling this role is responsible for coding and...