News
From News Directors to reporters, to writers, the key "front-line" people in the news department must be excellent writers, capable of working quickly and accurately to sum up the key elements of a news story and make it understandable and relevant to the audience. In today's new media, reporters must be able to write to all digital media, including social networks.
REQUIREMENTS: Often newroom staff can enter smaller markets before they have completed their degree in broadcast journalism. Nonetheless, a college degree will be necessary to move onto larger markets and more responsibility.
Assists with various aspects of news production. Responsible for shooting, writing, editing, and publishing content, coordinating and conducting interviews, and representing the station in community...
WEEK Television, Inc., the NBC affiliate in Peoria, Illinois, is looking for a weekend meteorologist who is passionate about weather and understands its daily impact...
New Hampshire Public Radio (NHPR) is seeking a collaborative and detail-oriented Broadcast Transmission Engineer to serve as Chief Engineer for the organization. This person will...
This is a great opportunity for the journalist who wants to do it all!  KXLT FOX 47 in Rochester, Minnesota is looking for its next...
NEWS ASSISTANT. Part time openings for various shifts for News Assistant. Experience editing video is preferred. Duties include running studio cameras, audio board and editing...
KPLC-TV in Lake Charles seeks a motivated, dynamic, rock star MMJ to join our news team.  Successful candidate must be a proven leader who is...
KPLC-TV is looking for a highly motivated, Weekend Sports Anchor/Reporter/Multimedia Journalist to cover all things sports at the top media outlet in Southwest Louisiana. You...
KOAT TV has an opening for a highly motivated and creative News Editor to work in a very competitive news market. This position will cover news stories...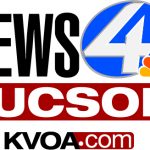 News 4 Tucson is looking for the best of the best to co-anchor our top-rated morning newscast. The perfect candidate loves the morning time period,...
KOBI-TV NBC5 in the beautiful Rogue Valley is looking for an AM Anchor to join our NBC5 News at Sunrise Team. The ideal candidate loves...