News
From News Directors to reporters, to writers, the key "front-line" people in the news department must be excellent writers, capable of working quickly and accurately to sum up the key elements of a news story and make it understandable and relevant to the audience. In today's new media, reporters must be able to write to all digital media, including social networks.
REQUIREMENTS: Often newroom staff can enter smaller markets before they have completed their degree in broadcast journalism. Nonetheless, a college degree will be necessary to move onto larger markets and more responsibility.
The Digital Producer leads the transition from broadcast focused newsrooms to multi-platform newsrooms through active daily example; providing training in methods, processes and tactics; as...
WXIN-TV/WTTV-TV is seeking a Multimedia Journalist Reporter with a plethora of skills to include produces, reports, shoots, writes, voices, edits and feeds news production content...
KOAM TV has an opening for a DIGITAL CONTENT PRODUCER. Candidates should have the ability to create and publish engaging content for the station's websites...
Multimedia Journalist – KNXV/KASW The E.W. Scripps news station ABC15 /CW affiliate in Phoenix, AZ is hiring an experienced, dynamic Multimedia Journalist. The multi-media journalist...
The Audio/Camera Operator is responsible for sound checks, equipment placement, volume, and quality of sound during live and taped productions.
FOX59 is searching for a producer for our hour-long Lifestyle Show. The style of the show is segment and interview-based, highlighting events and unique storytelling...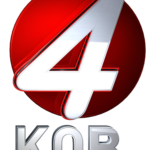 This position is responsible for producing content on company's website(s) to include local news, weather, sports and public information content.
KPLC 7 News seeks a newscast producer who is looking for the opportunities and tools needed to produce award-winning and innovative newscasts.  The producer will...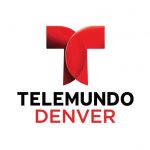 Telemundo Denver is looking for an experienced and energetic News Anchor. This journalist will join a newsroom that emphasizes breaking news, daily investigative reporting and...