News
From News Directors to reporters, to writers, the key "front-line" people in the news department must be excellent writers, capable of working quickly and accurately to sum up the key elements of a news story and make it understandable and relevant to the audience. In today's new media, reporters must be able to write to all digital media, including social networks.
REQUIREMENTS: Often newroom staff can enter smaller markets before they have completed their degree in broadcast journalism. Nonetheless, a college degree will be necessary to move onto larger markets and more responsibility.
KOBI-TV in Medford, OR, seeks a talented part-time AM News Editor / Assistant Director to support our Sunrise news team. An ideal candidate will have...
Company Description NBCUniversal owns and operates over 20 different businesses across 30 countries including a valuable portfolio of news and entertainment television networks, a premier...
KUSI 9 News is looking for a qualified News Anchor with a minimum of 5 years experience to handle a fast-paced program.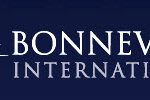 Our company is committed to being trusted voices of light and truth reaching hundreds of millions of people worldwide. Who We Are...
Our Award winning; duopoly WEEK- NBC & ABC is looking for a Multimedia Journalist who will fight for the lead story and showcase their work...
It's fun to work in a company where people truly believe in what they are doing! Primary Responsibilities: Write clearly and accurately; manage and approve content...
About Gray Television: Gray Television is a leading media company that owns and operates high-quality stations in 113 television markets that collectively reach 36 percent...
The AM Camera Operator, composes and frames camera shots, applying the technical aspects of lenses and camera settings to achieve the effects sought by Newscast...
This position is responsible for all of the studio production elements as well as the operation of studio cameras and production equipment for live and...
This position is responsible for selecting stories for broadcast, researching, writing and gathering newscast content. This position is also responsible for presenting live on TV...