News
From News Directors to reporters, to writers, the key "front-line" people in the news department must be excellent writers, capable of working quickly and accurately to sum up the key elements of a news story and make it understandable and relevant to the audience. In today's new media, reporters must be able to write to all digital media, including social networks.
REQUIREMENTS: Often newroom staff can enter smaller markets before they have completed their degree in broadcast journalism. Nonetheless, a college degree will be necessary to move onto larger markets and more responsibility.
News/Talk KBRF in Fergus Falls, MN has a rare opportunity.   We are searching for our next News Director!
The Fox59 AM Morning News Anchor/Reporter serves as a primary presenter of news stories and other content for all platforms in a manner that is clear,...
Do you like a fast-paced environment--thrive under deadline pressure? Does the combination of news and current and emerging technology excite you. Do you have the artistic...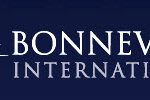 Our company is committed to being trusted voices of light and truth reaching hundreds of millions of people worldwide. WHO WE ARE: Bonneville International is...
News4Utah (KTVX/KUCW – the ABC and CW affiliates in Salt Lake City) seeks a multi-talented journalist who can shoot, edit and produce content for our...
ABC FOX Montana is hiring a full-time Multimedia Journalist/Sports Reporter for our regional and statewide newscasts. This position will be based in historic Butte, Montana,...
Wake Up Montana is looking for its next rising star! This MMJ will be based in Great Falls, Montana and join a team of 4 reporters,...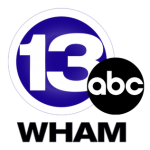 WHAM-TV and WUHF-TV have an opening for a General Assignment Reporter! We're looking for a take-charge General Assignment Reporter to help us continue to grow...
WTVC has an immediate opening for a creative News Producer! In this role, you will be responsible for the day-to-day production of our newscasts. This...
WTVC is looking for a creative full-time News Photographer! We are seeking someone who can see beyond the lens and bring back compelling stories. The...