News
From News Directors to reporters, to writers, the key "front-line" people in the news department must be excellent writers, capable of working quickly and accurately to sum up the key elements of a news story and make it understandable and relevant to the audience. In today's new media, reporters must be able to write to all digital media, including social networks.
REQUIREMENTS: Often newroom staff can enter smaller markets before they have completed their degree in broadcast journalism. Nonetheless, a college degree will be necessary to move onto larger markets and more responsibility.
The Digital Reporter should be a skilled writer who can craft headlines and content that provide value to the audience and driver user engagement.  The...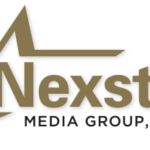 ABC 4 News (ABC4 Utah/Utah's CW30) is looking for an experienced line-producer to lead a daily newscast.  The ideal candidate has excellent news judgement, is...
The News Photographer operates television or video cameras to record images or scenes for news reports.
Multimedia Sports Journalist Reporter – (Gold & Blue Nation) Position Summary:  Gold and Blue Nation seeks a highly motivated, multi-talented Sports Reporter/Anchor to serve as...
The AM NEWS REPORTER  collects, analyzes and presents facts about newsworthy events by interview, investigation or observation for all platforms in a manner that is...
FT Weekend Assignment Editor WCCB Charlotte is looking for an energetic full-time weekend assignment editor and content producer to join our team. The ideal...
The WOWK TV Reporter/Multimedia Journalist produces, reports, shoots, writes, voices, edits and feeds news production content for all platforms in a manner that is clear,...
WHAM-TV/WUHF-TV is seeking a dynamic News Anchor/Reporter for our morning newscast! The person we are seeking to join our on-air team will bring a unique...
News4Utah (KTVX/KUCW – the ABC and CW affiliates in Salt Lake City) seeks a multi-talented journalist who can shoot, edit and produce content for our...
KOAT has an opening for a Production Assistant. We are looking for an energetic team player who understands the flexible schedule that the broadcast industry...