News
From News Directors to reporters, to writers, the key "front-line" people in the news department must be excellent writers, capable of working quickly and accurately to sum up the key elements of a news story and make it understandable and relevant to the audience. In today's new media, reporters must be able to write to all digital media, including social networks.
REQUIREMENTS: Often newroom staff can enter smaller markets before they have completed their degree in broadcast journalism. Nonetheless, a college degree will be necessary to move onto larger markets and more responsibility.
KTTC Television in Rochester, MN is looking for a digital news producer to help create and grow our digital content. This person will help produce...
The News Producer produces daily newscast items, decides the order in which stories will be told, writes teases and other content, times news programs, edits...
Ability to write clear, concise English, Computer literate, must be familiar with Broadcast style writing, familiarity with teleprompter, ability to follow directions, detail oriented, ability...
WHAM-TV/WUHF-TV has an opening for a General Assignment Reporter - take a look! We're looking for a take-charge General Assignment Reporter to help us continue...
The position requires strong skills in journalism, leadership, and creativity. The candidate will assist the day-to-day production of assigned newscasts. This position will also contribute content to...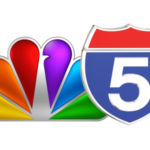 KOBI-TV in Medford, OR is looking for a talented News Editor to support our news team part-time, Wednesday & Thursday. A good candidate will have...
WSFA 12 News in Montgomery, AL, has an immediate opening for a full-time newscast Producer to join our award-winning newsroom. The successful candidate must be...
WSFA-TV 12 News in Montgomery, Alabama is seeking a full-time Photojournalist/Editor. The market leading and award-winning news staff is looking for a talented photojournalist who...
WSFA 12 News in Montgomery, AL, is looking for a Digital Content Producer to join our digital team. The Digital Producer is responsible for producing...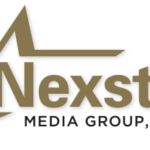 The KRQE Digital Producer leads the transition from broadcast focused newsrooms to multi-platform newsrooms through active daily example; providing training in methods, processes and tactics;...