News
From News Directors to reporters, to writers, the key "front-line" people in the news department must be excellent writers, capable of working quickly and accurately to sum up the key elements of a news story and make it understandable and relevant to the audience. In today's new media, reporters must be able to write to all digital media, including social networks.
REQUIREMENTS: Often newroom staff can enter smaller markets before they have completed their degree in broadcast journalism. Nonetheless, a college degree will be necessary to move onto larger markets and more responsibility.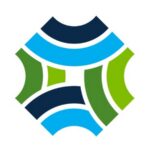 Looking to join a team dedicated to delivering independent and trusted journalism? Maine Public is seeking a full-time Digital News Producer! The work schedule for...
Ability to work with reporters and Multimedia Journalists, as well as independently be able to gather and meet news deadlines is required.
KXMB in Bismarck is seeking a News Producer. The News Producer produces daily newscast items, decides the order in which stories will be told, writes...
KXMB in Bismarck, ND is looking for a News Producer. The Producer for produces a daily newscast items, decides the order in which stories will...
KAIT, Gray Television's Number 1 station in Jonesboro, Arkansas is looking for an enthusiastic and energetic multi-media journalist to join its award-winning news team. The...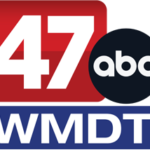 Dynamic and dependable individual needed starting in 2024 to cover a variety of stories for multiple newscasts. Shooting, editing, web publishing and social media included....
Company Description We create world-class content, which we distribute across our portfolio of film, television, and streaming, and bring to life through our theme parks...
WTVC is looking for an Multi-Media Journalist. Your responsibilities as an MMJ will include reporting, shooting and editing news stories, enterprising story ideas, developing contacts,...
WTVC has an immediate opening for Executive Producer to oversee news content for overall fairness, balance and accuracy. The ideal candidate will produce daily newscasts...
Our previous Research Director was so outstanding that it caused a promotion to the VP of Broadcast Research at the corporate level.  With that being...