News
From News Directors to reporters, to writers, the key "front-line" people in the news department must be excellent writers, capable of working quickly and accurately to sum up the key elements of a news story and make it understandable and relevant to the audience. In today's new media, reporters must be able to write to all digital media, including social networks.
REQUIREMENTS: Often newroom staff can enter smaller markets before they have completed their degree in broadcast journalism. Nonetheless, a college degree will be necessary to move onto larger markets and more responsibility.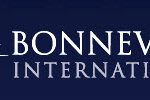 Our company is committed to being trusted voices of light and truth reaching hundreds of millions of people worldwide. POSITION PURPOSE: KSL...
KX News in Bismarck, ND is looking for a Digital Multi-Media Journalist (MMJ) to focus exclusively on reporting for our local digital platforms. KX News...
The mission of KZUM is to educate and build community through broadcast media, with diverse and independent voices that enrich the perspectives of our audiences....
The News Producer produces daily newscast items, decides the order in which stories will be told, writes teases and other content, times news programs, edits...
Photojournalist – KNXV/KASW Come join our award-winning Enterprise and Investigative team. ABC15, Phoenix's ABC affiliate, has an immediate opening for a photojournalist. In this role,...
North Alabama's news leader, News 19, is looking for a Meteorologist with a track record of strong breaking weather, accurate and responsible forecasting, and a driven...
The  Lifestyle Reporter/Talk Show Host is responsible for reporting for and hosting a program, conducting in-studio interview segments, and participating in on-location segments as scheduled.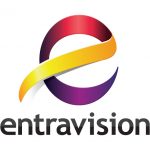 KCEC-TV UNIVISION COLORADO AFFILIATE: is looking for an experienced and dynamic News Director with the talent and energy to lead our Emmy award winning News...
The News Producer creates, coordinates, and executes all newscasts. This position provides editorial and production direction to Associate Producers and field crews regarding content, coordination and newscast execution....
The Technical Producer operates studio and remote production equipment during newscasts, including automated video/audio production systems, wireless microphone systems, audio and video routers, lighting boards...