News
From News Directors to reporters, to writers, the key "front-line" people in the news department must be excellent writers, capable of working quickly and accurately to sum up the key elements of a news story and make it understandable and relevant to the audience. In today's new media, reporters must be able to write to all digital media, including social networks.
REQUIREMENTS: Often newroom staff can enter smaller markets before they have completed their degree in broadcast journalism. Nonetheless, a college degree will be necessary to move onto larger markets and more responsibility.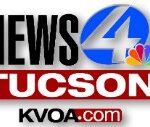 News 4 Tucson is looking for a Graphic Artist to oversee content production in the news department. If your creative juices pack a punch when...
Weekend Anchor/MMJ - KNXV Come to the Valley of the Sun. ABC15, Phoenix's ABC affiliate, is on the hunt for a Weekend Anchor/MMJ. The successful...
KULR-TV in the beautiful Big Sky Country of Billings, Montana is looking for a dynamic, self-motivated individual to direct our local newscasts. This person will...
WTVC has an immediate opening for a creative News Producer! In this role, you will be responsible for the day-to-day production of our newscasts. This...
GRAY TELEVISION NOW HIRING PAID INTERNS (WAFB-TV) and Gray Television are currently accepting applications for the paid internship program known as the Future Focus Internship...
KTVL is looking for a dynamic full-time Anchor. In addition to being an outstanding journalist with a great personality, you need to be a team...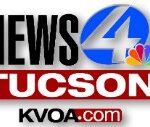 KVOA is looking for a creative and hard-working photojournalist/editor. The ideal candidate is a team player who can produce great stories under tight deadlines. ...
ABC FOX Montana is hiring a Part-Time News Production Tech for our statewide and regional newscasts. This position is based in beautiful Missoula, Montana. Missoula...
KX News is looking for an energetic journalist ready to start their career. You'll join a team at KX News that believes in putting our...
WTOP News is looking for an enterprising individual to join our team as a freelance reporter and anchor. WTOP reporters and anchors are responsible for...