Creative
From News Directors to reporters, to writers, the key "front-line" people in the news department must be excellent writers, capable of working quickly and accurately to sum up the key elements of a news story and make it understandable and relevant to the audience. In today's new media, reporters must be able to write to all digital media, including social networks. REQUIREMENTS: Often newroom staff can enter smaller markets before they have completed their degree in broadcast journalism. Nonetheless, a college degree will be necessary to move onto larger markets and more responsibility.
Nexstar Inc. owned ABC4 Utah and Utah's CW30 (KTVX-KUCW) multi-media properties are seeking a Promotion Producer to help build the stations' news and lifestyle programming...
The Digital Producer leads the transition from broadcast focused newsrooms to multi-platform newsrooms through active daily example; providing training in methods, processes and tactics; as...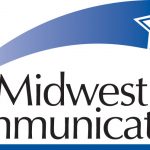 Midwest Communications, Inc., Knoxville, TN is searching for a creative individual to assist in maintaining the Production Department for our 4 Knoxville based radio stations....
WBZ, a CBS O&O in Boston, is looking for a creative freelance videographer. We are looking for someone to bring new ideas and approaches to...
WBZ, a CBS O&O television station in Boston, is looking for a creative freelance audio technician to join our television production team for projects ranging...
The Non-Linear Editor/Hoosier Lottery Producer is responsible for gathering and editing compelling news stories through visual story telling. In addition, there is responsibility for producing...
The Graphic Designer requires a thorough understanding of design principals, color theory and possess an eye for consistency, grammar and accuracy.   They must also be...
The Creative Services Producers job includes working with the Marketing and Creative Services Team and Sales department on creative solutions for local and regional businesses...
Its fun to work in a company where people truly believe in what they are doing! The Promotions Producer will be a highly motivated and...
WDAY-TV has an immediate opening for a full-time employee in the Creative Services Department. This is an excellent opportunity for anyone eager to work for...