Creative
From News Directors to reporters, to writers, the key "front-line" people in the news department must be excellent writers, capable of working quickly and accurately to sum up the key elements of a news story and make it understandable and relevant to the audience. In today's new media, reporters must be able to write to all digital media, including social networks. REQUIREMENTS: Often newroom staff can enter smaller markets before they have completed their degree in broadcast journalism. Nonetheless, a college degree will be necessary to move onto larger markets and more responsibility.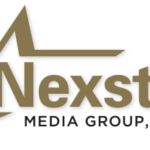 The Assistant I, Commercial Producer will be responsible for the development of cutting-edge commercial spots and the shooting and editing of news stories for our...
Produce and edit audio programming segments for show(s) and station(s) Arrange guest appearances; correspond with networks and syndication affiliates. Run talk shows, receive and screen...
KUSI 9 News in San Diego is looking for a qualified art director to create, implement and maintain the KUSI News Station identity brand.
Our award-winning production team is seeking a creative, quality-conscious producer to write, shoot, and edit commercials, industrial videos, television station promotions and short-form programming. Strong...
Creative Services Production Supervisor for commercial and lifestyle show content.
Seeking a Creative Producer/Editor to create content for a daily lifestyle show.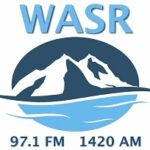 Put Your Creativity to Work! There's a lot of creativity that goes into marketing a radio station and the radio "product". You won't simply by...
MARKETING CREATIVE SERVICES PRODUCER WDEF seeks qualified candidates for a Marketing Creative Services Producer.  This position will work extensively on web and social content for...
Binnie Media in New England is hiring! Locally owned and operated Binnie Media has radio stations in multiple formats throughout New Hampshire, Maine, and Vermont....
CREATIVE SERVICES DIRECTOR KVLY-TV/KXJB-TV is looking for an outgoing and energetic Creative Services Director to help promote our market leading newscasts and digital offerings....