Creative
From News Directors to reporters, to writers, the key "front-line" people in the news department must be excellent writers, capable of working quickly and accurately to sum up the key elements of a news story and make it understandable and relevant to the audience. In today's new media, reporters must be able to write to all digital media, including social networks. REQUIREMENTS: Often newroom staff can enter smaller markets before they have completed their degree in broadcast journalism. Nonetheless, a college degree will be necessary to move onto larger markets and more responsibility.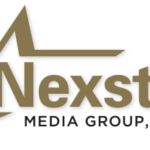 News4Utah is seeking a full time Graphic Artist to maintain a consistent design direction for on-air broadcast and digital media platforms.
KWYB ABC/FOX  Butte & Bozeman has an excellent opportunity for a hands–on Producer based out of the Bozeman office. Primary duties include researching, writing, shooting,...
Are you passionate about writing, organizing and storytelling? Do you love Hawaii culture, food, travel, and lifestyle? Can you find amazing places and people in...
Are you friendly and love creative work in a fast-paced, state-of-the-art environment? KTTC is looking for a full-time Creative Services Producer that will approach the...
Do you have an eye for detail? Do you love keeping things organized? Do you want to grow your career in digital media and marketing?...
WBRZ is currently seeking a Marketing Content Producer. If you are stuck in a marketing or news-producing rut and want to showcase your creative side,...
Cromwell Media is looking for a competitor in Nashville's ever evolving media landscape to join our sales team. This is an opportunity to sell multi-media...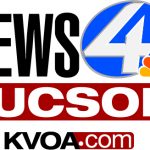 The Creative Services team at KVOA, in Tucson, Arizona, is looking for a Commercial Producer to create powerful concepts to market a message or tell...
TEGNA Memphis ( ABC24/CW30 ) is seeking a passionate Marketing Producer that understands visual and creative storytelling and can shoot, write and edit. We hire...
Video Shader "Paints, and adjusts Iris (Exposure) and black levels and white balances on studio video cameras on both indoor and outdoor cameras.