Creative
From News Directors to reporters, to writers, the key "front-line" people in the news department must be excellent writers, capable of working quickly and accurately to sum up the key elements of a news story and make it understandable and relevant to the audience. In today's new media, reporters must be able to write to all digital media, including social networks. REQUIREMENTS: Often newroom staff can enter smaller markets before they have completed their degree in broadcast journalism. Nonetheless, a college degree will be necessary to move onto larger markets and more responsibility.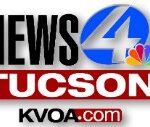 News 4 Tucson is looking for a Graphic Artist to oversee content production in the news department. If your creative juices pack a punch when...
GRAY TELEVISION NOW HIRING PAID INTERNS (WAFB-TV) and Gray Television are currently accepting applications for the paid internship program known as the Future Focus Internship...
KTUL has an immediate opening for a creative News Producer! In this role, you will be responsible for the day-to-day production of our newscasts. This position...
Alpha Media, Portland is looking for a full-time Live Performance Lounge Manager who will lead the live studio team in planning, promoting, and executing memorable events. In cooperation...
Senior Producer, Creative Services – KNXV/KASW Are you proactive, extremely creative, and love to make things look and sound great? If so, KNXV/KASW, the Scripps...
KOAT TV has an opening for a Production Assistant. We are looking for an energetic team player who understands the flexible schedule that the broadcast...
KTUL News Channel 8 has openings for Summer 2022 News Interns that will be assigned to various time slots. In this unpaid internship, you will gain an understanding...
NRG Media is looking for Board operator/Producers to operate live radio control board and studio equipment for live remote broadcasts, sports broadcasts and other events....
WHAT YOU'LL DO Conceptualize, write, shoot, and edit commercials and on-air promotional spots for news, programming, web, and special projects using multiple platforms Works closely...
WIAT / CBS 42 is seeking a creative, motivated, team-first Motion Graphics Designer to create visually compelling 2D/3D graphic assets in a Top 50 television...