Creative
From News Directors to reporters, to writers, the key "front-line" people in the news department must be excellent writers, capable of working quickly and accurately to sum up the key elements of a news story and make it understandable and relevant to the audience. In today's new media, reporters must be able to write to all digital media, including social networks. REQUIREMENTS: Often newroom staff can enter smaller markets before they have completed their degree in broadcast journalism. Nonetheless, a college degree will be necessary to move onto larger markets and more responsibility.
Its fun to work in a company where people truly believe in what they are doing! The morning Marketing Producer will be a highly motivated...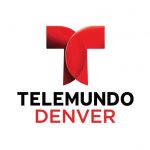 Telemundo Denver is looking for a Creative Services Manager to develop marketing strategies and plans to define the brand, build awareness and drive viewership of...
The Commercial Production Producer will be responsible for the development of cutting-edge commercial spots from concept to completion.   Creative scripting, shooting and non-linear editing experience...
The special projects producer must be a strong journalist with an investigative and research background who is expected to create award winning stories that impact...
WKOW Television is looking for a hardworking, creative team player to join our Creative Services Team. The ideal candidate will be highly creative, self-motivated and...
NEWS PRODUCER, KNXV Are you a dynamic News Producer who wants to tell stories with integrity, live the principles of journalism, make our communities stronger...
KAIT-TV is searching for a creative marketing professional to produce advertiser commercials and news promotions. You will help develop strategic and impactful marketing campaigns for...
You can work in the fun, fast-paced world of broadcast media with us at Pacific Media Group! We are 1027 Da Bomb, 947 KUMU, 1059...
KSFR radio seeks a passionate and dedicated journalist to specialize in comprehensive coverage of news in Northern New Mexico. The News Reporter & Producer produces...
Creative Services Producer – Our award-winning production team is seeking a creative, quality-conscious producer to write, shoot, and edit commercials, industrial videos, television station promotions...