Creative
From News Directors to reporters, to writers, the key "front-line" people in the news department must be excellent writers, capable of working quickly and accurately to sum up the key elements of a news story and make it understandable and relevant to the audience. In today's new media, reporters must be able to write to all digital media, including social networks. REQUIREMENTS: Often newroom staff can enter smaller markets before they have completed their degree in broadcast journalism. Nonetheless, a college degree will be necessary to move onto larger markets and more responsibility.
Do you like going to concerts, festivals and ski areas? Do you enjoy meeting new people? Are you fun, exciting and outgoing? If so, 92.5...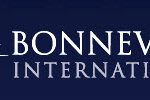 Our company is committed to being trusted voices of light and truth reaching hundreds of millions of people worldwide. Bonneville International is...
KTTC is looking for an enthusiastic, innovative leader to manage our station's commitment to community initiatives. You will work with staff, businesses, and organizations throughout...
WAFB is seeking a hardworking and innovative Creative Services Producer. You will fulfill a variety of multimedia functions which include shooting and editing video, conceptualizing,...
The Creative Services Coordinator at our TV station plays a pivotal role in managing projects, facilitating seamless shoot schedules, and maintaining communication between clients, the...
The Assistant I, Commercial Producer will be responsible for the development of cutting-edge commercial spots and the shooting and editing of news stories for our...
This position will oversee all aspects of daily, weekly, and monthly promotion and marketing for the local news department.  Will create news promos, POP's and...
CONTINUITY COORDINATOR WJXB/WIMZ/WDKW/WNFZ Radio – Knoxville TN Midwest Communications in Knoxville, TN has a current opening for a creative person to work with our Production...
With the objective of supporting REELZ programming and brand, the employee is responsible for support of OPLive.com, and part of the Reelz Social media team....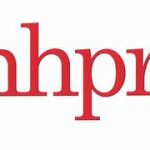 New Hampshire Public Radio (NHPR) is seeking a creative collaborator to join our NHPR Programming operations team. The Production Manager plays a key role in...