Administration
The people responsible for producing all advertising revenues for a station, the sales department must understand the business climate in the community and must have a strong knowledge of the interests of the station audience. Some stations have multiple levels of sales personnel or Account Executives who specialize in National, Regional and Local sales.
REQUIREMENTS: Many sales positions require experience, but it is a position newcomers to broadcasting can get into.
·         Assist with day-to-day tasks, including scheduling appointments, preparing proposals and contracts, and tracking sales activity ·         Maintain relationships with clients, providing exceptional customer service...
Portland Radio Group's extraordinary cluster of radio stations in Southern Maine is adding to its team of talented broadcast professionals.  Ours is the largest collection...
The WTTV Local Sales Coordinator will assist management & account executives as the building block of Sales.  Here's your chance to join a top-rated CBS...
The Sales Assistant works within established Sales Department guidelines to maximize station revenue opportunities from an order entry, traffic and accounting perspective.  The Sales assistant...
On a daily basis use data base to retrieve and enter local and national advertising copy to run on air.  Read and comprehend instructions, assign...
Administrative Assistant Sr. – KRWG Public Media at New Mexico State University is looking for Admin Asst, Sr. to support our organization. For benefits information...
We are looking for a professional and friendly Administrative Assistant to join our California Oregon Broadcasting, Inc. (COBi) team on a full-time basis. This person...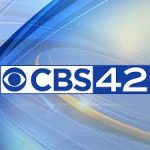 The Administrative Assistant provides a full range of administrative and clerical support to the Vice President/General Manager and other station personnel, ensuring excellent customer service...
Audacy Hartford is looking for a Sales Project Manager professional to assist the sales team. The Sales Project Manager will assist the sales team with...
WMUK-FM seeks a Business Manager Associate to serve as the principal lead for all business operations, financial planning, payroll and office management for the Station...