Administration
The people responsible for producing all advertising revenues for a station, the sales department must understand the business climate in the community and must have a strong knowledge of the interests of the station audience. Some stations have multiple levels of sales personnel or Account Executives who specialize in National, Regional and Local sales.
REQUIREMENTS: Many sales positions require experience, but it is a position newcomers to broadcasting can get into.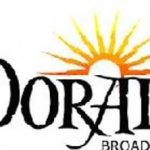 If you have superior leadership skills, excel in time management, and have a solid work ethic, then this is the position for you!  You should...
Patheos General Manager Patheos, the premier online destination to engage in a global dialogue around spirituality, beliefs, and religion, is seeking a skilled General Manager...
SALES ASSISTANT POSITION Midwest Communications in Evansville Indiana and Radio Stations WIKY-FM, WSTO-FM, WABX-FM and WLYD-FM have an immediate opening for a Sales Assistant. The...
DIRECTOR OF SALES - WMBD/WSWT/WXCL/WKZF/WIRL/WPBG Radio Midwest Communications in Peoria, one of the most dominant audio and digital media groups in Illinois, has an immediate...
101.9 KELO-FM has an immediate Brand Manager opening 101.9 KELO-FM, the heritage Adult Contemporary leader in Sioux Falls, SD is looking for an energetic and...
POSITION SUMMARYThis full time exempt position, under the guidance and supervision of the General Manager (GM), will coordinate KCAW-FM programming and operations, coordinate engineering projects...
Duke Wrights Midwest Communications, a privately owned company, is hiring a Brand Manager at WIFC, Wausau, WI.
101.9 KELO-FM, the heritage Adult Contemporary leader in Sioux Falls, SD is looking for an energetic and motivated individual to become its next Brand Manager
CUMULUS MEDIA, Columbia, SC, is looking for a Business Manager to oversee their five-station cluster. The Business Manager is responsible for the day-to-day operations of...
Definition: Under the supervision of the Kuskokwim Public Broadcasting Corporations Board of Directors, the General Manager is the chief administrator of the Kuskokwim Public Broadcasting...