Administration
The people responsible for producing all advertising revenues for a station, the sales department must understand the business climate in the community and must have a strong knowledge of the interests of the station audience. Some stations have multiple levels of sales personnel or Account Executives who specialize in National, Regional and Local sales.
REQUIREMENTS: Many sales positions require experience, but it is a position newcomers to broadcasting can get into.
We are looking for a professional and friendly Administrative Assistant to join our California Oregon Broadcasting, Inc. (COBi) team on a full-time basis. This person...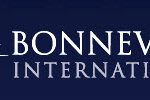 Our company is committed to being trusted voices of light and truth reaching hundreds of millions of people worldwide. WHO WE ARE:...
The Office Assistant works within the Advertising Department to assist with order entry, and clerical functions, such as, but not limited to, confirming orders, verifying...
Salem Media of Hawaii is looking for a dynamic Business Manager that will make a full contribution to the success of the Business, Traffic, Administrative,...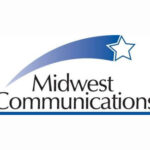 TRAFFIC SPECIALIST/ACCOUNTING POSITION - WJXB/WIMZ/WDKW/WNFZ Knoxville, TN You say you don't have a voice for radio, but you do have an interest in working in...
WHAM has an exciting opportunity for a Regional National Sales Assistant. If you would like to work in the exciting business of television sales, this...
Essential Duties and Responsibilities Provides support to Operations Manager as needed Maintains station streaming pages and all customer content Audits monthly streaming invoices and identifies...
ABC & FOX TV is seeking a Full Time Sales Assistant to join our team in Missoula. Come work with the fastest growing broadcast station....
The Sales Assistant works within established Sales Department guidelines to maximize station revenue opportunities from an order entry, traffic and accounting perspective.  The Sales assistant...
Apply to join the KHON team! The Human Resources Business Administrator will plan, direct, coordinate or liaise one or more administrative services of the business...