Administration
The people responsible for producing all advertising revenues for a station, the sales department must understand the business climate in the community and must have a strong knowledge of the interests of the station audience. Some stations have multiple levels of sales personnel or Account Executives who specialize in National, Regional and Local sales.
REQUIREMENTS: Many sales positions require experience, but it is a position newcomers to broadcasting can get into.
Reporting to the Director of Sales & Research Director, the Special Projects Coordinator works with sales managers and account executives to oversee sales projects involving sponsorship elements,...
To perform duties pertaining to Accounts Payable, General Ledger, and Accounts Receivable for WCOV Fox 20 in a fast-paced office.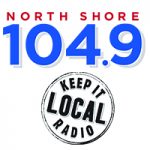 North Shore 104.9 seeks an intern to assist staff in day to day activities. This internship will give the intern valuable, real work experience while...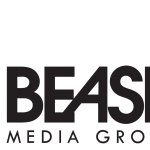 Beasley Media Group Boston, home to five of the markets leading radio stations, is looking for an outgoing professional to provide customer service in a...
Brand Director for FamilyToday.com, needed FamilyToday.com (division of BN Media, LLC); provides content and tools for families to create a vision for their own family...
Communications Intern This is a paid internship providing up to 40 hours which can begin June 1, 2021 and extend through August 30, 2021. This...
Portland Radio Group's extraordinary cluster of radio stations in Southern Maine is adding to its team of talented broadcast professionals. Ours is the largest collection...
Good Karma Brands is looking for a Payroll/Human Resources Specialist to join our Home Office team, based in Milwaukee, Wisconsin. The ideal candidate will focus...
Woodward Radio Group, a division of employee-owned Woodward Communications, Inc., located in Appleton, WI has an opening for the right person who has skills we...
KUNM Member Data & Relations Coordinator A devoted development staff member is retiring soon, and we need someone who is great with people (our donors),...