KAIT-TV in Jonesboro, Arkansas is looking for a dynamic, knowledgeable weekend meteorologist to take the reins on our weather coverage for weekend evening newscasts.  The...
KTTC Television in Rochester, MN is looking for a digital news producer to help create and grow our digital content. This person will help produce...
The News Producer produces daily newscast items, decides the order in which stories will be told, writes teases and other content, times news programs, edits...
Ability to write clear, concise English, Computer literate, must be familiar with Broadcast style writing, familiarity with teleprompter, ability to follow directions, detail oriented, ability...
WHAM-TV/WUHF-TV has an opening for a General Assignment Reporter - take a look! We're looking for a take-charge General Assignment Reporter to help us continue...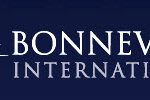 Our company is committed to being trusted voices of light and truth reaching hundreds of millions of people worldwide. Who We Are...
Digital Strategist, KNXV/KASW KNXV/KASW in Phoenix, AZ has an exciting opportunity for a Digital Strategist who will be responsible for driving revenue growth through expert...
The position requires strong skills in journalism, leadership, and creativity. The candidate will assist the day-to-day production of assigned newscasts. This position will also contribute content to...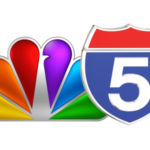 KOBI-TV in Medford, OR is looking for a talented News Editor to support our news team part-time, Wednesday & Thursday. A good candidate will have...
KTVL is looking for an Multimedia Journalist. Your responsibilities as an MMJ will include reporting, shooting and editing news stories, enterprising story ideas, developing contacts, as well...