WHNT-TV, CBS in Huntsville, Alabama, has an immediate opening for a part-time Production Assistant.
NHL great Wayne Gretzky's once said about his reason for success: "I skate to where the puck is going to be, not to where it...
Are you looking for a career that is fast-paced and where every day is different? Join us at WGBA in Green Bay, Wisconsin where Scripps...
TV station is looking for a full-time sales account manager. This position is responsible for developing, growing, maintaining and retaining advertising accounts and meeting revenue...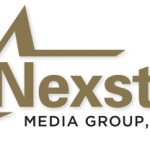 The Non-Linear Editor/Hoosier Lottery Producer is responsible for gathering and editing compelling news stories through visual story telling. In addition, there is responsibility for producing...
Midwest Communications in Peoria, Illinois, is looking for a passionate and enthusiastic content-side leader to serve as Operations Manager for our radio station brands and...
KPLC-TV has a full-time opening for a Technical Media Producer. Technical Media Producers work in KPLC's state-of-the-art media control center and are responsible for directing...
WEEK/Heart of Illinois ABC in Peoria, Illinois is looking for an energetic individual to create promotional video content for our ABC affiliate on multiple platforms.
Do you like a fast-paced environment--thrive under deadline pressure? Does the combination of news and current and emerging technology excite you. Do you have the...
WEEK and HOI ABC in Peoria-Bloomington, Illinois is looking for a full time reporter who understands the art of developing contacts and breaking great enterprise stories. You must...