WBOY-TV is looking for a main News Anchor for our top-rated morning newscasts.  We recently debuted a brand new, state-of-the-art studio and we are looking...
KOBI-TV in Medford, OR, seeks a talented part-time AM News Editor / Assistant Director to support our Sunrise news team. An ideal candidate will have...
KTVE NBC 10/KARD FOX 14 in West Monroe, Louisiana is looking for an MMJ/Reporter/Fill-in Anchor. We are looking for a person who is passionate about...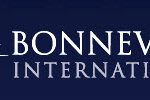 Our company is committed to being trusted voices of light and truth reaching hundreds of millions of people worldwide. Who We Are...
The American General Media Foundation's 95.5 KHFM, northern and central New Mexico's only 24-hour Classical Public Radio Station, is seeking an On-Air Announcer who is...
The Technical Director coordinates the efforts of all technical operators during newscasts and other live and recorded productions.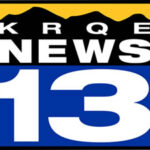 The Production Assistant is responsible for various television production duties required to record scenes for live and recorded broadcasts. You will play a crucial role...
Company Description NBCUniversal owns and operates over 20 different businesses across 30 countries including a valuable portfolio of news and entertainment television networks, a premier...
KUSI 9 News is looking for a qualified News Anchor with a minimum of 5 years experience to handle a fast-paced program.
SagamoreHill Broadcasting, a growing, private company is looking for a General Manager for KSWL our CBS, MeTV, Telemundo operation in Lake Charles, LA. We are...