Sales
The people responsible for producing all advertising revenues for a station, the sales department must understand the business climate in the community and must have a strong knowledge of the interests of the station audience. Some stations have multiple levels of sales personnel or Account Executives who specialize in National, Regional and Local sales.
REQUIREMENTS: Many sales positions require experience, but it is a position newcomers to broadcasting can get into.
WHNT News 19 in Huntsville, AL has an immediate opening for a Sales Account Executive. We are looking for an individual with strong communication skills,...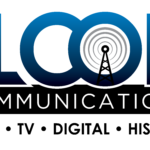 Job Duties Identify, target, develop and secure new business for Flood Radio stations and Flood TV Stations; News Channel Nebraska and Telemundo NE- through a...
Account Executive The E.W. Scripps station ABC15 /CW affiliate in Phoenix, AZ is hiring an Account Executive! This E.W. Scripps news station is looking for...
ADVERTISING & DIGITAL SALES/MARKETING CONSULTANT Northeast Wisconsin's leading hit music station is looking for a driven, outgoing individual to join our winning team! If you...
ADVERTISING/DIGITAL SALES Representative - Y-100/WNCY-FM Radio Drive, determination, a great smile; some have it, some don't.  If you've got it, then the Y100 marketing team...
Advertising/Digital Sales Position - Duluth, MN Midwest Communications, Inc. and Duluth's top rated radio group is seeking a full-time Advertising/Digital Sales person.  Duluth is on...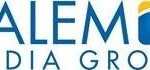 Salem Media Group Colorado Springs is seeking a talented individual to serve as an Account Executive. Our Christian Contemporary Music, Christian Teaching and Talk stations...
Mission Broadcasting, Inc., a television broadcasting company founded in 1996, acquires, develops, and operates television stations and interactive community Websites in medium-sized markets in the...
Television Advertising.  We see it every day. Curious about what goes on behind the scenes?  KTTC is searching for a Sales Assistant to learn the...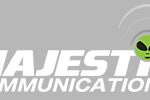 Looking for a person to call on existing customers and service them. Must also cultivate and bring new customers on board our four stations in...