Sales
The people responsible for producing all advertising revenues for a station, the sales department must understand the business climate in the community and must have a strong knowledge of the interests of the station audience. Some stations have multiple levels of sales personnel or Account Executives who specialize in National, Regional and Local sales.
REQUIREMENTS: Many sales positions require experience, but it is a position newcomers to broadcasting can get into.
TV station is looking for a full-time sales account manager. This position is responsible for developing, growing, maintaining and retaining advertising accounts and meeting revenue...
FOX29 and SWLA ABC television stations are seeking to fill a Senior Outside Marketing and Advertising Sales position to grow existing accounts and cultivate new...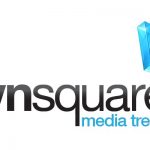 Townsquare Media Trenton (New Jersey 101.5 FM and WPST 94.5 FM) is looking for a dynamic sales executive to join our media and digital advertising...
Sells advertising time and digital components and works closely with businesses to help them market themselves to the stations' listeners. Account Executives develop new business...
Digital Sales Manager  -  Green Bay/Sheboygan/Wausau, WI Do you believe in the interactive power of advertising to move products and services? Are you outgoing and creative?...
Cromwell Media is looking for a competitor in Nashville's ever evolving media landscape to join our sales team. This is an opportunity to sell multi-media...
Do ideas pop in your head? Are you not afraid to jump in and get things done? Do you like taking an idea and carrying...
Job Title Sales Assistant Job Description I. Job Summary | Major goals and objectives. The Sales Assistant at Arizona's Family CBS 5 & 3...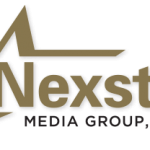 WXIN (FOX59), the Nexstar-owned FOX affiliate in Indianapolis, Indiana, has an opening for an experienced Sales Account Executive. The Sales Account Executive generates advertising revenue...
94.9 THE COUNTRY GIANT AND 93.7 THE CRASH in Roswell, NM is looking to add to our existing team.  We need on-air personalities, production pros...