Sales
The people responsible for producing all advertising revenues for a station, the sales department must understand the business climate in the community and must have a strong knowledge of the interests of the station audience. Some stations have multiple levels of sales personnel or Account Executives who specialize in National, Regional and Local sales.
REQUIREMENTS: Many sales positions require experience, but it is a position newcomers to broadcasting can get into.
TV SALES, Entravision Boston, the leader in Spanish Language media, seeks an experienced and aggressive sales executive to join our Integrated Marketing Solutions, team ....
Entravision Communications Corporation (NYSE: EVC) one of the fastest growing Hispanic multi-media companies is looking for an organized Sales Assistant who has the ability to...
CUMULUS MEDIA – (WORCESTER) is seeking a talented and dynamic Account Executive who thrives in a fast-paced working environment.  We are looking for a passionate, motivated, goal-oriented and highly...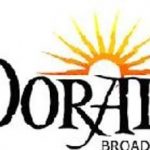 If you can sell, and want the opportunity to earn unlimited income, this position is for you. You should be outgoing, energetic, and willing to...
Its fun to work in a company where people truly believe in what they are doing! The Sales Account Executive generates advertising revenue by calling...
Digital Advertising Sales   -  Terre Haute, IN WTHI/WWVR/WMGI/WBOW/WIBQ Radio Don't settle for a "job"!LEARN to be a Marketing Consultant and have a fun career for the...
Digital Advertising Sales Position - WIKY/WABX/WSTO/WLYD Radio - Evansville   This unique position is designed to grow digital advertising sales revenue in the Evansville market. ...
Ramar Communication is in search of Account Executives for our Television operations in Albuquerque. We operate Telemundo Nuevo México, KASA-TV and KTEL-TV, MeTV. We are...
Its fun to work in a company where people truly believe in what they are doing! The Digital Account Executive (AE) sells comprehensive digital media...
KPVI Channel 6 in Pocatello, Idaho has an opening for a part time sales assistant/receptionist for our NBC station. Ideal candidate must have strong computer...