Digital Media
From News Directors to reporters, to writers, the key "front-line" people in the news department must be excellent writers, capable of working quickly and accurately to sum up the key elements of a news story and make it understandable and relevant to the audience. In today's new media, reporters must be able to write to all digital media, including social networks.
REQUIREMENTS: Often newroom staff can enter smaller markets before they have completed their degree in broadcast journalism. Nonetheless, a college degree will be necessary to move onto larger markets and more responsibility.
The Digital Reporter should be a skilled writer who can craft headlines and content that provide value to the audience and driver user engagement.  The...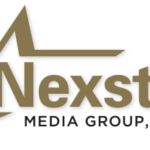 News4Utah is seeking a full time Graphic Artist to maintain a consistent design direction for on-air broadcast and digital media platforms.
DIGITAL MEDIA DESIGNER - WMBD/WSWT/WXCL/WPBG/WIRL/WKZF Radio We are searching for a gifted digital media designer with both web and graphic design experience in both digital and...
KPTV-KPDX, a Meredith owned duopoly located in Beaverton, Oregon is recruiting for a Multimedia Producer - Web. This person is the day-to-day hands-on producer of...
SEM/PPC Specialist  -  Green Bay, Wisconsin Midwest Communications, a family owned media company with 82 radio properties located in the states of Wisconsin, Michigan, Minnesota, North...
Digital Campaign Administrator – Green Bay, WI Midwest Communications Inc. is seeking a Digital Campaign Administrator.  The successful candidate will assist and support Marketing Strategists...
Marketing Strategist - KELO/KELQ/KTWB/KRRO/KQSF-FM, KWSN-AM Radio Do you believe in the interactive power of advertising to move products and services? Are you outgoing and creative?...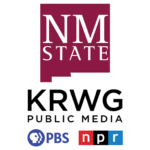 KRWG Public Media at New Mexico State University is looking for a dynamic reporter to shoot and edit stories for multimedia distribution.
WEEK Television, Inc., the NBC and ABC affiliates in Peoria, Illinois, has an immediate opening for an experienced Digital Sales Manager.
WHNT-TV, CBS in Huntsville, Alabama, has an immediate opening for a full-time Editor/Multimedia Production Assistant. A Multimedia Production Assistant must be able to fulfill a...