Digital Media
From News Directors to reporters, to writers, the key "front-line" people in the news department must be excellent writers, capable of working quickly and accurately to sum up the key elements of a news story and make it understandable and relevant to the audience. In today's new media, reporters must be able to write to all digital media, including social networks.
REQUIREMENTS: Often newroom staff can enter smaller markets before they have completed their degree in broadcast journalism. Nonetheless, a college degree will be necessary to move onto larger markets and more responsibility.
Digital Producer Wanted: News junkies and influencers. This position is made for someone who wants to make a difference in their community and in the...
GRAY TELEVISION NOW HIRING PAID INTERNS (WAFB-TV) and Gray Television are currently accepting applications for the paid internship program known as the Future Focus Internship...
NETWORK ADMINISTRATOR   -   Green Bay, WI Midwest Communications is looking for a Network Administrator for our Green Bay, WI radio stations (WIXX, WNCY, WTAQ, WYDR,...
WEEK Television, Inc., the NBC and ABC affiliates in Peoria, Illinois, is seeking a highly motivated and experienced Digital Sales Manager.
As part of the advertising and marketing implementation team, you will coordinate the effective and efficient activation of digital and custom media marketing programs. Digital...
KTUL has an immediate opening for a creative News Producer! In this role, you will be responsible for the day-to-day production of our newscasts. This position...
Specialist, Digital OTT Content Management, KNXV/KASW Do you geek out on all things digital? If so, come join us at KNXV/KASW, the Scripps ABC/CW affiliate...
KUSI 9 News in San Diego is looking for a qualified Digital Content Producer to create  content for publication to the company website and social...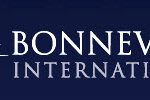 Jr. Media Buyer We are looking for a Jr. Digital Media Buyer to assist with media campaign management and buying throughout digital platforms. This person...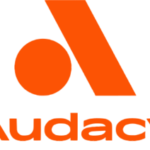 We're hiring a skilled, self-motivated Digital Content Director to oversee the Audacy Phoenix radio cluster. Audacy Phoenix is made up of KMLE 107.9, LIVE 101.5, and...