Digital Media
From News Directors to reporters, to writers, the key "front-line" people in the news department must be excellent writers, capable of working quickly and accurately to sum up the key elements of a news story and make it understandable and relevant to the audience. In today's new media, reporters must be able to write to all digital media, including social networks.
REQUIREMENTS: Often newroom staff can enter smaller markets before they have completed their degree in broadcast journalism. Nonetheless, a college degree will be necessary to move onto larger markets and more responsibility.
NHL great Wayne Gretzky's once said about his reason for success: "I skate to where the puck is going to be, not to where it...
Digital Campaign Administrator – Green Bay, WI Midwest Communications Inc. is seeking a Digital Campaign Administrator.  The successful candidate will assist and support Digital Sales...
Digital Sales Manager  -  Green Bay/Sheboygan/Wausau, WI Do you believe in the interactive power of advertising to move products and services? Are you outgoing and creative?...
Blog Curator and Manager: Patheos'the premier online destination to engage in the global dialogue about religion and spirituality'is seeking a skilled Blog Curator and Manager...
Alpha Media – Portland, OR is seeking a dynamic, results-oriented full-time Media Executive who has a proven record of building and maintaining ongoing relationships with...
The Digital Account Executive (AE) sells comprehensive digital media solutions to local/regional accounts to achieve sales targets and maximize revenue. The focus of this position...
New Mexico PBS is looking for an experienced journalist to join our team as Multimedia Producer/Director of our weekly public affairs show, New Mexico in...
The digital reporter is a long-form enterprise writer with a passion for digging deeper into a story through public records, FOIAs, relationships with agency contacts...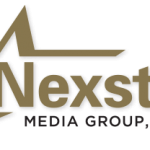 The KRQE Media Group in Albuquerque, New Mexico has an opening for a Graphics Design Manager.   In this position you will conceptualize and create on-air, online and...
WHNT-TV, a dominant Nexstar CBS affiliate in Huntsville, AL is seeking a Digital Sales Manager to oversee the daily operations of the station's internet advertising...