Digital Media
From News Directors to reporters, to writers, the key "front-line" people in the news department must be excellent writers, capable of working quickly and accurately to sum up the key elements of a news story and make it understandable and relevant to the audience. In today's new media, reporters must be able to write to all digital media, including social networks.
REQUIREMENTS: Often newroom staff can enter smaller markets before they have completed their degree in broadcast journalism. Nonetheless, a college degree will be necessary to move onto larger markets and more responsibility.
Job Description and Requirements: Townsquare Media Trenton in Ewing, New Jersey, is looking to hire an Assistant Digital Editor/Reporter for News to create content and...
Digital Operations Account Manager BN Media, LLC operates a portfolio of digital publishing brands in the inspiration, lifestyle, spirituality and family spaces. Our major brands...
News 19 in Huntsville, Alabama, in conjunction with the Nexstar, Inc. Television Stations of Alabama, Georgia and Mississippi, is offering a Content Creator Course/Virtual Internship...
The Digital Producer leads the transition from broadcast focused newsrooms to multi-platform newsrooms through active daily example; providing training in methods, processes and tactics; as...
Weigel Broadcasting Co. is a family-owned media company based in Chicago, Illinois. The company owns and operates national television networks, as well as local broadcast...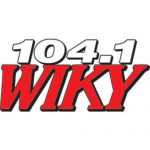 Digital Advertising Sales Position – WIKY/WABX/WSTO/WLYD Radio – Evansville This unique position is designed to grow digital advertising sales revenue in the Evansville market. In...
DJ has a live on air shift that includes playing music, interacting with listeners, running commercials/liners and relaying news, weather and information. Voice Tracking and...
KUSI 9 News in San Diego is looking for a qualified digital content producer to produce content for publication to the company website and social...
Digital Sales Manager Green Bay/Sheboygan, WI Do you believe in the power of the Internet to move products and services? Do you see tremendous potential...