Digital Media
From News Directors to reporters, to writers, the key "front-line" people in the news department must be excellent writers, capable of working quickly and accurately to sum up the key elements of a news story and make it understandable and relevant to the audience. In today's new media, reporters must be able to write to all digital media, including social networks.
REQUIREMENTS: Often newroom staff can enter smaller markets before they have completed their degree in broadcast journalism. Nonetheless, a college degree will be necessary to move onto larger markets and more responsibility.
The Graphic Designer requires a thorough understanding of design principals, color theory and possess an eye for consistency, grammar and accuracy.   They must also be...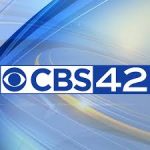 The Multimedia Journalist Reporter produces, reports, shoots, writes, voices, edits, and feeds news production content for all platforms in a manner that is clear, engaging,...
KTVL is looking for an Multi-Media Journalist. Your responsibilities as an MMJ will include reporting, shooting and editing news stories, enterprising story ideas, developing contacts,...
Nexstar Media in Indianapolis is looking for a qualified EP for our digital platform. Principle responsibilities include managing digital content producers, digital MMJ's, digital photographers...
Digital News Reporter Location: Lewiston, Maine Maine Public is seeking a full-time Digital News Reporter to join our team and provide high-quality, accurate reporting for...
Digital Sales Manager WJXQ/WLMI/WQTX/WWDK Radio - Lansing, MI Do you believe in the power of the Internet to move products and services? Do you see...
RED APPLE MEDIA, part of the Red Apple Group, is searching for a Digital Sales Manager for 77 Talk Radio WABC (New York City) and...
Our company is committed to being trusted voices of light and truth reaching hundreds of millions of people worldwide. Bonneville International has...
Its fun to work in a company where people truly believe in what they are doing! WKRG News 5, a dominant Nexstar CBS affiliate in...
Bonneville International has been a leader in broadcasting for over 50 years, with a mission to build up, connect, inform and celebrate communities and families...