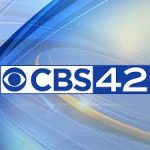 Website https://twitter.com/CBS_42 WIAT - CBS 42 NEWS
Coverage You Can Count On
Description:
CBS 42 is on the search for a Rockstar Digital Social Media Producer.  This position works to promote our website, social pages, and exclusive content through social media. This position is also in charge of producing teasable, clickable content for the website and all digital products.  The ideal candidate would be a news junkie who loves to keep up with the fast-paced world of everything social media.
Responsibilities:
Create content to drive engagement on station social platforms and convert social media users into website users​.
Expert understanding of Facebook, Twitter, and other social media platforms.
Use our Social Media and Website to build and reinforce brand recognition and drive viewers to television.
Graphics – manage website look and graphics to innovate creative uses of images for use on social media.
Work closely with Digital EP and digital team to fulfill daily assignments and upcoming projects, including special reports, digital/social media shows, and station initiatives.
Coordinate with marketing department and Digital EP to promote big news stories and branded content, as well as other promotional messages, across website, apps and all social media/digital platforms.
Track and analyze effectiveness of marketing messages on social and digital platforms using CrowdTangle, Google Analytics, FB Business and more and share findings with Digital Team and Marketing Department.
Writes, shoots, and edits original content and videos for promotion on social and web pages.
Ensures that all content meets company standards for journalistic integrity and production quality.
Builds and calendars digital campaigns to promote local shows and specials.
Performs other duties as assigned.
Finds new ways to use Social Media and our website to engage with viewers.
Requirements:
Degree in journalism; daily newspaper or news site experience required; live, working web samples and/or print pages preferred
2-3 years' experience in a social media role.
Experience in shooting and writing preferred.
Proficiency in Associated Press style, Adobe Photoshop, Dreamweaver, Google Analytics, Facebook business suite and Basic HTML preferred
Proficient in premiere pro, non-linear editing systems.
CSS, Flash and other relevant technology skills is a plus
Maintain positive work environment through active team participation and cooperation with co-workers in all departments
Responds positively to feedback
Contact:
Candace Howard

To Apply:

Go to https://www.cbs42.com/work-with-cbs-42/
Click the link to search for jobs in Birmingham, AL
Locate the titled job posting
APPLY!

Job posted by an Equal Opportunity Employer

You must sign in to apply for this position.
---