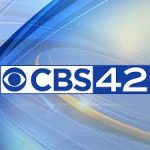 Website https://twitter.com/CBS_42 WIAT - CBS 42 NEWS
Coverage You Can Count On
Description:
CBS 42 has an opening for a Digital Executive Producer (DEP). This data-driven audience expert manages, trains, and works alongside digital producers, social media producers, and digital reporters in the local newsroom. The DEP oversees and optimizes the daily packaging of all local editorial and syndicated content, bringing stories to life in a way that captivates and cultivates a loyal Central Alabama audience. They must be able to devise and implement strategic solutions and processes for efficient digital operations.
The DEP should be accustomed to a digitally-minded lifestyle, attuned to new technologies and tools that could bolster CBS 42's growing digital footprint. This position is best suited for a self-starter and creative problem-solver who thrives in a fast-paced, deadline-oriented environment. Having a pulse on what constitutes a good user experience is crucial.
Responsibilities:
The DEP must exhibit the flexibility to perform various duties and work across multiple websites, depending on regional needs. A master at creating high-performing content, the DEP must be prepared to jump into the mix as needed.
Attends local editorial meetings and serves as a bridge between broadcast and digital in the local newsroom
Trains, coaches, and manages a team of local digital journalists
Works with digital producers to ensure a steady stream of interesting, interactive content
Writes buzzy, click-worthy headlines
Packages stories in a way that encourages users to spend more time interacting with content on CBS42.com
Executes regional tasks across multiple websites, depending on strengths and regional hub needs
Uses website traffic trends to inform long-term strategic planning and decisions on daily content that will grow in-DMA traffic
Responsible for meeting local KPI goals and cultivating a bigger, loyal audience
Responsible for planning and implementing special coverage projects (e.g. severe weather, breaking news, enterprise digital reports)
Monitors major news websites, local and state news websites, blogs, and social media for breaking news and trending topics
Promotes news content on social media with the goal of driving traffic back to CBS42.com
Requirements:
Bachelor's degree / 5 years of experience gathering or producing news and information with 3 years of experience working primarily on the web
Experience with web management and online publishing platforms
Knowledge of SEO best practices and AP Style
Ability to balance competing in-market and regional needs/duties
Schedule flexibility (e.g. nights, weekends)
Strong understanding of Google Analytics; Chartbeat experience a plus
Proficiency in MS Office a must; HTML, CSS, and Photoshop experience a plus
Contact:
Candace Howard

To Apply:

Go to https://www.cbs42.com/work-with-cbs-42/
Click the link to search for jobs in Birmingham, AL
Locate the titled job posting
APPLY!

Job posted by an Equal Opportunity Employer

You must sign in to apply for this position.
---