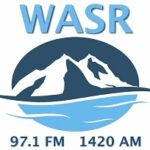 Website WASR
Local radio station located in the lakes region of New Hampshire
Description:
Put Your Creativity to Work!
There's a lot of creativity that goes into marketing a radio station and the radio "product". You won't simply by selling "air". You'll be helping create the commercial message that fills that airtime. You'll also learn to schedule the commercials effectively, help in the creation of their content, and work with your customers to develop their entire marketing plan. A radio account associate helps turn an intangible product or service into a unique marketing campaign by using his or her own creativity.
It's Fun!
And besides, working in the broadcasting business is hardly like working for a bank or insurance company. Radio is "show biz". Participating in community events, helping design and execute promotions and working with the on-air personalities at our radio stations add extra spice to a job that is unique from any other industry.
Job Description
• Sell advertising air time on WASR to current, and potential customers.
• Prospect and sell new advertising to run on WASR.
• Learn and understand the radio business and industry.
• Prepare and present presentations to customers and potential customers.
• Be an efficient and organized time manager.
• Provide high level of customer service to WASR customers
• Create effective promotions
• Create effective and result-oriented campaigns for WASR clients
• Integrate yourself between departments within our company
• Take initiative toward solving problems and recommending creative advertising solutions.
Responsibilities:
Requirements:
Contact:
Contact Mark mark@wasr.net
You must sign in to apply for this position.
---