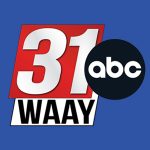 Description:
WAAY is looking for aggressive, smart and creative Producers. It may sound like we're asking for a lot but the right candidate needs to have a passion for producing TV news.  Craft fast-paced, creative newscasts with a focus on breaking news, severe weather, and investigative reporting.  In this job, you'll work alongside a supportive team of dedicated and award-winning journalists with a passion to serve their viewers. Excellent communication skills are required.
Responsibilities:
You will be responsible for story selection and placement, while working to create graphics and special elements to enhance a viewer's experience. You'll work with the Executive Producer and Creative Services department while using your creative freedom to create a compelling storytelling experience.
Requirements:
Bachelor degree in Journalism, Mass Communication or equivalent. Excellent writing, spelling, grammar and copy-editing skills Must be able to work in a fast-paced and sometimes stressful environment The ability to understand the station's philosophy and implement it daily
Contact:
Link to apply is on the website
You must sign in to apply for this position.
---