Full Time
Salary: Salary competitive with those at similarly situated institutions. Position is contingent upon funding. Pursuant to Assembly Bill (AB) 3 passed by the Nevada State Legislature during the 31st Special Legislative Session, employees are required to take furlough at a 4.6 percent monthly reduction in compensation from January 1, 2021 through June 30, 2021.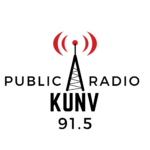 Website University of Nevada, Las Vegas
Teach, Inspire, Connet
Description:
The University of Nevada, Las Vegas invites applications for KUNV Operations Manager, Journalism, Greenspun College of Urban Affairs [R0124712].
This position works under the general direction of the General Manager of KUNV and will help lead KUNV's audio evolution, managing the overall tone of the broadcast station, creating a coherent and engaging experience for the audience, and shaping the future sound of public radio.
Responsibilities:
The person will ensure that KUNV programming on broadcast and live streaming platforms serve Southern Nevada communities, reflect diversity, and highlight our status as a local producing station as evidenced by audience reach and membership. The person will work with the on-air staff, volunteers and students to build workflows to enhance our on-air programming and community engagement. And the person will manage staff to provide 24/7 continuous on-air programming, coverage and on-line reliability of KUNV's delivery platforms. This position is responsible for serving the Southern Nevada community with the highest quality local and national broadcast and live on-line programming that is timely, relevant and essential. This position also works and regularly communicates with all members of KUNV's leadership team to ensure collaboration, effective program administration and adherence to FCC compliance. KUNV Operations Manager plans and oversees programming, production, tone, sound & on-air image of KUNV-FM, HD2 and HD3. This person provides direction to on-air personalities, coaches on-air talent and producers, holds frequent listening/air check sessions with air-staff, and oversees content creation via the production staff, including UNLV students and volunteers. This person works with the KUNV General Manager to maintain FCC compliance and protect the station license, works with engineers to maintain technical operations, collaborates with the Sales Manager to support revenue opportunities and collaborates with the Membership and Marketing Director to support promotional, fundraising and marketing opportunities.
Requirements:
This position requires a Bachelor's Degree from a regionally accredited college or university, a minimum of three (3) years of experience in comparable managerial/supervisory role and radio programming experience. Credentials must be obtained prior to the start of employment.
Contact:
Apply online: https://nshe.wd1.myworkdayjobs.com/UNLV-External/job/UNLV1-Maryland-Campus/KUNV-Operations-Manager--Journalism--Greenspun-College-of-Urban-Affairs--R0124712-_R0124712
You must sign in to apply for this position.
---