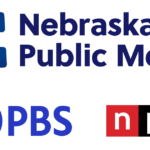 Description:
Nebraska Public Media is seeking a Digital Engagement & Fundraising Specialist who will be responsible for growing Nebraska Public Media's digital engagement and fundraising efforts. This position will create online, digital, social media, email engagement and promotion of content and fundraising efforts for Nebraska's PBS and NPR Stations. Using Nebraska Public Media's donor management software, create reports and assess the success of digital fundraising efforts. Identify and develop paid and organic marketing and advertising campaigns through social media, digital, email, streaming and more. Produce messaging aligned with brand standards and timed strategically among other communication efforts. Using Google Analytics and digital reporting tools, evaluate performance and extract actionable insight about the success of digital engagement and fundraising efforts (ROI's, KPI's, Conversion). Follow the trends of digital engagement, fundraising, marketing and advertising.
Responsibilities:
Requirements:
Bachelor's degree in business, marketing, advertising, public relations, or related field plus one (1) year of experience in digital engagement and fundraising efforts. Must have excellent data analysis, writing, editing, and communication skills. Strong organizational and planning skills and techniques. Knowledge of email marketing and digital fundraising.
Contact:
Navigate to our Careers Page, select the position you are interested in and click "Apply Now."