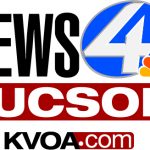 Website Tucson TV, LLC / KVOA
Description:
Allen Media Broadcasting's KVOA-TV (NBC) in Tucson, Arizona is seeking a hands-on Creative Services Director to join our team.  The ideal candidate possesses strong leadership skills and can make a positive impact on all of our news and sales platforms.
Responsibilities:
Responsibilities include producing eye-catching, brand-focused news promos (image, topical, POP, special report & series) that will drive ratings growth. The primary responsibility of this position is to maintain the overall look of the newscasts while working within the station's overall graphics package and plan. This individual will conceptualize and produce compelling and audience-motivating promotions on all platforms. Candidates will also have the skills needed to produce highly creative and innovative commercial advertising for the station's advertising clients and partners.
Requirements:
Qualifications: ·         Two years of promotion production experience in a broadcast newsroom, preferred ·         ENPS knowledge a plus ·         Degree in communications or related field, preferred ·         Strong skills in Adobe Suite (Photoshop, After Effects, Illustrator Premiere, and Flash) ·         Ability to respond quickly and appropriately to breaking news events A detail-oriented approach along with excellent organizational and communications skills are a must. Candidates must be comfortable working under tight deadlines.  College or university degree and a minimum of three years of experience in a local television station advertising and creative services department is required. Candidates must be fully vaccinated against Covid-19 (subject to any medical or religious accommodations or other applicable law). A pre-employment background check is required.
Contact:
pobrien@kvoa.com

Email or send your resume to: Peter O'Brien KVOA-TV General Manager P.O. Box 5188 Tucson, AZ 85703 pobrien@kvoa.com

You must sign in to apply for this position.
---