Full Time
September 30, 2023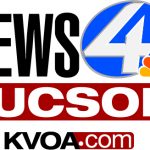 Description:
KVOA-TV (NBC) in beautiful Tucson, Arizona is seeking a hands-on Creative Services Director to join our team. The right candidate can make a day one impact developing and guiding advertising and promotional campaigns.
Responsibilities:
Responsibilities include producing quality, brand-focused news promos (image, topical, POP, special report, and series) that will drive ratings growth. Candidates will also have the skills needed to produce highly creative, innovative commercial advertising for the station's advertising clients and partners.
Requirements:
·         College or university degree and a minimum of three years of experience in a local television station advertising and promotion department. ·         Strong skills in Adobe Suite (Photoshop, After Effects, and Illustrator Premiere). ·         A detailed oriented approach along with excellent organizational and communication skills. ·         Comfortable working under tight deadlines. ·         A pre-employment background check is required. ·         Good driving record. Must possess or be able to obtain an Arizona driver's license. The ability to lift and carry up to 40 pounds of equipment.
Contact:
pobrien@kvoa.com

To apply, please go to our website at https://allenmediabroadcasting.com/careers/kvoa.html