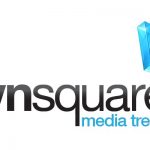 Description:
The Princeton/Trenton market of Townsquare Ignite, owned and operated by Townquare Media, is looking for a Digital Sales Lead.
As a Digital Sales Lead, you will provide cross-platform full funnel digital marketing solutions to our existing and new clients for their success and growth. Townsquare Ignite has proven to be a local leader in providing custom digital solutions for all-sized local businesses.
Your responsibility will be to identify and grow digital business with advertisers in local communities. You'll manage business relationships to ensure that the clients' needs and objectives are met. You will serve as the expert digital sales resource within a team, assisting them with closing business, as well as developing new business on your own. This is a fast-paced, client-facing role in which you will need to be able to handle multiple clients and opportunities daily.
Responsibilities:
Responsibilities:
Responsible for pipeline management and meeting digital sales goals, individually and for the team
Build relationships across local businesses and agencies to act as a trusted marketing partner, providing insights and relaying relevant guidance to the customer to meet shared objectives
Leverage an entrepreneurial mindset to solve complex problems, with solutions tailored for each customer and made as simple as possible
Conduct virtual and in-person meetings demonstrating subject matter expertise and a point of view on industry and/or specific advertising solutions, with deep knowledge of your customer's vision and objectives
Cultivate new business, self-generated and with local team, and collaborate with team members to grow existing business
Take ownership of the pre- and post-sale process, making sure that we exceed customer expectations and deliver results
Interpret performance reports, both for our local team and our clients, use performance data to make campaign recommendations that result in incremental sales
Be a strategic sales leader who creates future value for Townsquare, while delivering immediate results. Determine the right goals, inform decisions, and help design scalable, long-term solutions that meet shared objectives
Coach, mentor, and train sales team on digital product offerings and digital industry trends to help them exceed in selling Full Funnel Solutions
Requirements:
Qualifications:
Proven track record of digital sales quota achievement
Proven track record of selling digital marketing products (Search, Social, Programmatic)
Proven track record of success in growing new business
Advanced knowledge and understanding of digital research tools and methodologies
Superior presentation, interpersonal & communications skills
IAB Certification (preferred)
BA/BS degree • Minimum 2 years of digital sales experience • PowerPoint, Excel experience
Contact:
Apply Online

Benefits

:
Competitive base plus UNCAPPED commission plan
3 Weeks PTO
9 Paid Holidays (Two personal/floating Holidays)
Health, Dental, Vision
401(K)
World Class training opportunities and client solutions, including access to our own DMP
Unlimited Growth Potential - Ignite is the fastest growing division of Townsquare Media with upward mobility opportunities
Please apply online at:
https://townsquareignite.com/careers/?gh_jid=4949285
You must sign in to apply for this position.
---