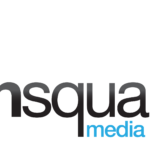 Website Townsquare Media
A community focused digital media company.
Description:
Townsquare Media Casper is looking for a multimedia journalist to cover one of Wyoming's largest cities and the Cowboy State for KTWO Radio and our FM brands.
The right candidate will have a knack for covering breaking news and sticking with stories that evolve minute-by-minute. Although broadcast experience is a plus, we will train the right person.
There is no typical day in this job. A reporter may begin the day covering a local government function and may wrap it up at the scene of a wildfire. If you like working in an evolving, fast-paced environment while keeping a hungry audience informed, Townsquare Media Casper is the right fit.
We pride ourselves on being a leading news source for the Casper area and Wyoming. Casper is Wyoming's second largest city. Though more than 60,000 people call the area home, it's only a five-minute drive from the wilderness. A playground for those who love the outdoors, the area includes the North Platte River, which is world-famous for its Blue Ribbon trout fishery. Yellowstone National Park is only a few short hours away, while Denver Colorado is four hours south. The community also features many local restaurants and numerous microbreweries.
Responsibilities:
Covering breaking news and providing real-time updates on our digital platforms including a website, social media and our apps Recording audio versions of the day's stories Cultivating relationships with local figures ranging law enforcement agencies to area school officials Producing multiple written articles each day
Requirements:
Experience producing clear, concise copy on deadline Ability to multitask and jump from project to project Strong journalistic understanding an experience
Contact:
Tom McCarthy

Please apply at https://townsquarecasper.com/

You must sign in to apply for this position.
---