Full Time
Reliable transportation and a willingness to learn required.
October 6, 2023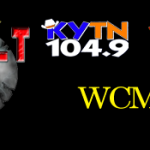 Description:
If you're selected to join our sales team, you'll meet new people, learn the exciting field of marketing, receive specialized training, be involved in our local communities, help develop marketing plans for businesses and work for one of the finest locally owned and operated radio station groups in America!
Responsibilities:
With training, you'll be responsible for developing marketing plans for your customers to help them be a success, writing copy, turning in contracts and production orders.  You will NOT be sitting at your desk all day, you'll be face to face with customers and the community.
Requirements:
Be punctual, have reliable transportation, basic computer knowledge and skills, high school graduate or GED, be a team player, be a self starter and want to be involved in our community with a desire and willingness to help others.
Contact:
Paul Tinkle

please send your resume to jobs@wcmt.com

You must sign in to apply for this position.
---