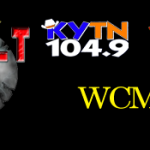 Website thunderboltinfo Thunderbolt Broadcasting
Description:
WCMT AM, WCMT FM , WCDZ FM,
Thunderbolt Broadcasting has an opening for full time Production Director. Duties include but are not limited to recording and producing radio commercials, recording advertisers, being able to work a board shift and voice track, must be neat, organized and be able to work with the traffic department and sales team.  Must be organized and be responsible for all production.  This person reports directly to the station management
Responsibilities:
Record commercials, voice track, live on-air work.  Must be able to work well with others.
Requirements:
Must have computer skills, previous production experience preferred
Contact:
Paul Tinkle

email your resume to jobs@wcmt.com

You must sign in to apply for this position.
---