Part Time
September 30, 2023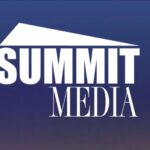 Website SummitMedia, LLC
SummitMedia is a broadcast and digital media company
Description:
SummitMedia, LLC, a multimedia company with broadcasting, digital, events, and video brands across multiple markets is looking for Part-Time Radio Promotions Techs to assist with station events and branding. Our Promotions team works in a FUN, fast-paced, entertainment-focused environment helping to coordinate on-site events and promotions and, along with the Promotions Director, represent our stations and brands to the audience and our clients.
This is an ideal opportunity for a college student majoring in broadcast, media, communications, business, marketing, PR, advertising, or equivalent.
Or, a part-time employee with customer-service and/or event-marketing experience who is looking for flexibility.
You must love working with the public and connecting with the community.
Key Activities:
·       Assisting and coordinating in the areas of the Promotions department, which includes brand image, appearances, station merchandising, and community and public relations efforts.
·       Set-up, maintenance, and breakdown of promotional material and equipment used during on-site promotion events.
·       Ensure promotions/contests are executed properly.
·       Interact with listeners and clients in a professional manner.
·       Responsible for the upkeep and equipment on station vehicles and other equipment.
·       Act as liaison between the Promotion department and the rest of the station.
·       Handle department billing, maintain listener databases, and handle social media and computer duties as needed.
·       Other duties as assigned by manager.
Education:
·       High school diploma required.
·       Bachelor's degree in related field preferred, or working towards a degree.
Experience, Skills & Abilities:
·       One year experience in promotions, event-marketing, or similar people-focused environment.
·       Excellent written and verbal communication skills required; MS Office experience and Adobe Audition preferred.
·       Strong problem-solving abilities, high work ethic, professional standards and appearance.
·       Ability to execute a plan and meet all deadlines.
·       Ability to maximize the impact of promotional opportunities for the station.
·       Strong organizational and computer skills as well as great attention to detail.
·       Valid driver's license, with clean driving record required; ability to lift 60lbs or more.
About SummitMedia, LLC – we are an integrated broadcasting, digital media, direct marketing and events company. We have markets and brands across the U.S. It is the policy of SummitMedia LLC to provide equal employment opportunity to all qualified individuals without regard to their race, color, religion, national origin, age, or sex.
·       Valid Driver's license and clean driving record is required.
Responsibilities:
Requirements:
Contact:
To Apply - https://www.summitmediacorp.com/apply