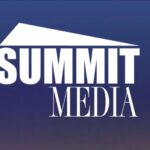 Website SummitMedia, LLC
SummitMedia is a broadcast and digital media company
Description:
SummitMedia is seeking an on-air talent with programming experience for KQCH in Omaha, NE. This opening is for a proven professional who LOVES music, is passionate about radio, and is an excellent executer!
SummitMedia Omaha, NE – KQCH-FM / KXSP-  AM / KKCD-FM / KEZO-FM / KSRZ-FM – is an integrated broadcasting, digital media, direct marketing, and events company.
The "MUST-HAVE skills" that the right candidate will bring:
·        ON-AIR
o   A positive attitude and a winning air personality
o   An air check that demonstrates effective and disciplined show prep
o   The talent to entertain and engage
o   The aptitude to execute topical, in-the-moment content
o   The ability to communicate to consumers in an authentic way
o   A community manager/social media practitioner
·        PROGRAMMING
o   Knowledge and understanding of Nielsen
o   Knowledge of RCS GSelector
o   Knowledge of RCS NexGen or Zetta
o   The ability to craft and follow a strategy
·        PEOPLE SKILLS
o   Communicate effectively with both staff and leadership
o   Ability to create an environment that benefits everyone in it, contributing to the overall success
o   Willingness to extend your influence to make a positive difference in our industry
o   Ability to work and lead within a active team
o   Ability to coach and grow others
o   Ability to attract high performers
What We Offer:
o   Competitive compensation with base, commissions, and bonus opportunities
o   A growing group of media brands with a great team environment
o   Best training and resources in the business
o   Medical, Dental & Vision, 401K, Vacation & Holiday time
Interested parties should reach out to confidentially https://www.summitmediacorp.com/apply
All inquiries and conversations will be confidential. Candidates will be asked to provide an aircheck.
About SummitMedia, LLC
SummitMedia, LLC is an integrated broadcasting, digital media, direct marketing and events company. We have markets and brands across the U.S. Join Our Team!
It is the policy of SummitMedia LLC to provide equal employment opportunity to all qualified individuals without regard to their race, color, religion, national origin, age, or sex.
Responsibilities:
Requirements:
Contact:
To Apply - https://www.summitmediacorp.com/apply