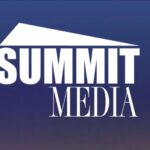 Website SummitMedia, LLC
SummitMedia is a broadcast and digital media company
Description:
SummitMedia, LLC, a multimedia company with broadcasting, digital, events, and video brands across multiple markets is looking for an on-air talent for WCYQ – 100.3 The Wolf for our Knoxville, TN market. We seek a radio pro who can communicate with an 18-44 audience to be concise, inform and entertain while executing the formatics, mission, and vision. This opening is for a talent who LOVES music, is passionate about radio, and is an excellent executer! Our programming team works in a FUN, fast-paced, entertainment-focused environment.
The "MUST-HAVE skills" list:
On-Air and Audience Engagement
o An aircheck that demonstrates effective and disciplined show prep
o The aptitude to execute topical, in-the-moment content
o The ability to communicate to consumers in an authentic way
o A social media practitioner
o Develop and produce on-demand content
o Endorsements and live broadcast
Programming
o Knowledge and understanding of Nielsen
o Knowledge of RCS Zetta
o Knowledge of Adobe Audition
People Skills
o A positive attitude and strong work ethic
o Communicate effectively with both staff and leadership
o Willingness to extend your influence to make a positive difference in our industry
o Ability to work with and lead within an active team
All inquiries and conversations will be confidential. Not a traditional job-seeker? That's OK, we want to connect with you!
Responsibilities:
Requirements:
Contact:
To Apply - https://www.summitmediacorp.com/apply