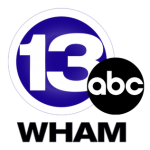 Description:
WHAM: Rochester's news and marketing leader in Upstate New York. We're hard-working, award winning, and value every member of our team. WHAM/WUHF has an immediate opening for an experienced, creative, and dedicated full-time News Photographer! If this might be you — read on!
Responsibilities:
We are seeking someone who has a passion for live breaking news, knows how to tell compelling stories with pictures and sound, and knows how to engage viewers via social media. The candidate should have two years' experience with a news organization. You will cover daily new events, in-depth features and investigative assignments. You will be utilizing state-of-the-art camera and editing equipment incorporating live backpack technology and field laptop editing. Great people skills are a must as you'll be conducting interviews in the field and working closely with reporters, producers and assignment editors. A strong work ethic and a great attitude are essential. A passion for compelling story telling is crucial in this position.
RESPONSIBILITIES INCLUDE BUT ARE NOT LIMITED TO:
We are looking for an aggressive team-player who can produce good stories under tight deadlines.
Strong breaking news skills.
Operation of news vehicles.
Technical knowledge of editing and video equipment along with LiveU backpacks.
Shooting general assignment stories, lives shots and natural sound packages.
Requirements:
QUALIFICATIONS:
College degree preferred
Minimum of two years shooting experience
Experience with shooting creative live shots
Ability to cover stories independently including interviews and provide information to producers
Knowledge of lighting and sound
Knowledge of LiveU equipment
Non-linear editing (Avid editing equipment such as Media Composer helpful)
Technical knowledge of web and social media functions as well as strong editorial judgment.
Ability to work with others.  Creativity, people skills, and a positive, can-do attitude are essential.
Valid drivers' license and good driving record with ability to operate news vehicles.
Must be able to lift and carry between 25 and 50 pounds on a regular basis.
Hours: Must be available to work all shifts including evenings, early mornings, overnights, weekends, and holidays
Contact:
Apply Online

Apply Online at https://edyy.fa.us2.oraclecloud.com/hcmUI/CandidateExperience/en/sites/CX_2002/job/10227

You must sign in to apply for this position.
---