Full Time
60k-75k USD / Year
Salary: 60k-75k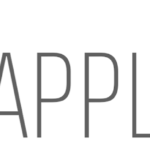 Website Red Apple Media
Description:
Traffic & Continuity Manager
Red Apple Media is looking for a enthusiastic Traffic & Continuity Manager. Our ideal candidate possesses an extremely good work ethic, is a self-starter, and highly organized with the ability to work in a fast-paced office environment. Red Apple Media currently features 2 stations in the New York area: 77WABC and WLIR 107.1 as well as being nationally syndicated. At Red Apple Media, we strive to hire passionate, driven, resourceful, problem solvers who have the ability to drive the evolving, diverse culture of the Power of Radio to success.
Responsibilities:
Responsible for scheduling of commercials, tracking and entering copy, producing daily logs, and completing affidavits for our radio stations. Ability to maximize revenue on high demand stations in sell out situations. The Traffic & Continuity Manager proactively interfaces directly with agencies/clients in obtaining copy and instructions for scheduled sales orders and is able to contribute on both the copy and log side of the business and support the fast-paced team.
Review and assess any ad sales creative issues that affect tracking, successful execution, reporting and downstream billing.
Work closely with the VP of Sales to ensure the copy is meeting the expectation of the client and missing copy is received timely.
Be flexible to accommodate last minute business.
Provide unsurpassed customer service.
Liaise among programming, sales department, and commercial production departments.
Salary – 60k-75k annually
Red Apple Media is an Equal Opportunity Employer
Responsibilities:
Requirements:
Skill Requirements: A minimum 2 years of previous broadcast traffic experience Ability to work independently and in a team environment. Commitment to "internal client" and customer service to deliver excellence through your contribution to the team. Ability to handle large volumes of material (multiple channels) Bachelor's Degree preferred
Contact:
send your resume to jobs@wabcradio.com
You must sign in to apply for this position.
---