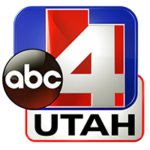 Description:
ABC4News (KTVX/KUCW – the ABC and CW affiliates in Salt Lake City) seeks a multi-talented journalist who can shoot, edit and produce content for our newscasts, digital assets and other local programming. The News Photographer operates television or video cameras to record images or scenes for recorded and live news and lifestyle reports.
Responsibilities:
Essential Duties and Responsibilities:
Shoots video for news and lifestyle reporters, anchors, hosts.
Confers with other personnel to discuss assignments, logistics and shot requirements.
Sets up, composes and executes video shots.
Maintains video equipment.
Edits video clips for television broadcasts and eMedia content.
Operates live microwave and satellite trucks in remote situations.
Performs other duties as assigned.
Requirements:
Requirements and Skills:
High school diploma.  Some college coursework or vocational training preferred.
Minimum two years' experience operating video recording equipment.
Proficiency with computers, telephones, copiers, scanners, fax machines and other office equipment.
Ability to meet deadlines, prioritize assignments and handle multiple tasks simultaneously.
Flexibility to work any shift.
Fluency in English.
Excellent communication skills, both oral and written.
Proficiency with video recording equipment.
Physical Demands & Work Environment:
The News Photographer must be able to sit, conduct telephone conversations, use electronic mail, write letters and memos, conduct face-to-face discussions with individuals or groups, make decisions without supervision, make decisions that impact the results of co-workers, work near others, work outdoors occasionally in all weather conditions, and work indoors in environmentally controlled conditions.
In addition, the News Photographer must be able to lift, set up and operate equipment weighing up to 25 pounds, and can handle, control or feel objects, tools or controls. Repetitive movements are required. Work may be condcted in extremely bright or inadequate lighting conditions.
Contact:
Apply Online

Apply for job at: https://nexstar.wd5.myworkdayjobs.com/en-US/nexstar/details/Photographer-I--News_REQ-25349

You must sign in to apply for this position.
---