Full Time
December 16, 2023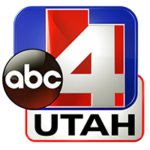 Description:
We work with highly creativity people and the most advanced technologies to make the most impactful advertising on TV and online. From modern studios in Salt Lake City we operate local TV stations KTVX, KUCW and METV and offer a full range of digital media through our national services provider LIN Digital.
The ideal candidate will report directly to the National Sales Manager.  They must have a positive winning attitude, be detail oriented, possess superior data entry and proofreading skills, have strong organizational skills as well as effective oral and written communication skills, and be able to meet deadlines and prioritize multiple projects in a fast-paced work environment.  Proficiency in Microsoft Work, Excel and PowerPoint is essential.
Experience in television broadcasting is not required, but professionalism, accuracy and efficiency are mandatory.  Experience with Wide Orbit, Strata, and comScore is preferred.
Responsibilities:
Essential Duties and Responsibilities:
Performs all clerical functions for the Sales Department
Maintains awareness of the most current traffic policies, practices and procedures
Enters order, traffic and accounting data using computers, ledgers, orders and other resources
Corresponds with customers and confers with coworkers to answer inquiries and resolve account problems
Prepares forms and reports
Monitors inventory
Maintains files and other business records
Occasionally assist with reception duties
Performs other duties as assigned
Requirements:
Requirements and Skills:
High School diploma
Fluency in English
Excellent communication skills, both oral and written
Minimum one year's experience in clerical support or administrative assistance, preferably in the sales or media fields
Proficiency with computers, telephones, copiers, scanners, fax machines and other office equipment
Physical Demands & Work Environment: 
Must be able to sit, conduct telephone conversations, use electronic mail, write letters and memos, conduct face-to-face discussions with individuals or groups, make decisions without supervision, make decisions that impact the results of co-workers, work near others. Repetitive movements are required. Work may be conducted in extremely bright or inadequate lighting conditions.
Contact:
Apply Online

Apply for job at https://nexstar.wd5.myworkdayjobs.com/en-US/nexstar/details/National-Sales-Assistant_REQ-28229 Employees apply through Workday under the Career icon.