Full Time
Applications have closed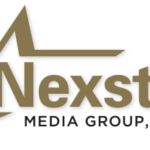 Description:
FOX59 is looking for a Digital Investigative Producer. The candidate should be a skilled writer and natural newshound who can craft engaging stories and click-worthy headlines that resonate with Indianapolis readers. The digital producer should know the basics of data analysis and public information requests.
The digital producer will be adept in social media internet sleuthing or social media-scouring through online sources to turn unique digital stories. They will be able to reach out to contacts, source the web and find information on social media to build stories that will be high performing across multiple websites. While the producer will largely work from a single space, the ability to create video is a plus. A strong knowledge of social media platforms is expected.
Responsibilities:
Essential Duties & Responsibilities
Able to deliver multiple stories for the web each day on a wide range of topics
Meticulous attention to detail
Strong analytical and critical thinking skills
Excellent organizational and time management skills
Ability to work independently and as part of a team
Creative problem-solving skills
Knowledge of current events and news trends
Comfortable with data analysis and data visualization
Familiarity with SEO best practices and web analytics tools
Ability to write clear, concise, and engaging content for web and social media platforms
Strong interpersonal and communication skills
A passion for storytelling and uncovering the truth
Willingness to go above and beyond to deliver high-quality content
Ability to handle sensitive information and maintain confidentiality
A strong sense of ethics and integrity
Ability to build and maintain relationships with sources and contacts
Demonstrated ability to meet tight deadlines and work under pressure
Requirements:
Qualifications
A degree in journalism, communications, or a related field is preferred.
Daily newspaper or news site experience is highly desirable. The ideal candidate should have experience in research, writing, reporting, and editing news stories. Additionally, experience with investigative journalism or data journalism is a plus.
The digital investigative producer should be familiar with digital tools and software used in news production, such as Adobe Creative Cloud, ArgGIS, Flourish, and other similar tools. They should also be familiar with social media platforms and digital analytics tools.
Excellent writing skills are essential for this role. The candidate should be able to write clear, concise, and engaging content for web and social media platforms. Knowledge of AP style is also required.
Strong analytical and critical thinking skills are important for a digital investigative producer. They should be able to research and analyze information related to news stories and data to uncover important stories.
The candidate should have strong interpersonal and communication skills to work effectively with team members and sources.
They should also be able to communicate complex information clearly and concisely to a broad audience.
A digital investigative producer must have meticulous attention to detail to ensure the accuracy and credibility of their work.
The digital investigative producer should be able to adapt to changing circumstances, work under pressure, and meet tight deadlines.
The candidate should have a natural curiosity and passion for uncovering the truth and telling compelling stories.
Contact:
Apply Online

Apply Online at https://nexstar.wd5.myworkdayjobs.com/en-US/nexstar/details/Digital-Investigative-Producer_REQ-24941?q=req-24941 Job Req #24941