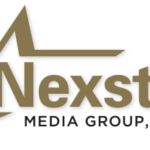 Website Nexstar Media
Description:
The digital team at FOX59/CBS4 is searching for a Digital Content Producer/Writer with the right mix of news judgment, creativity, and command of all things digital and social.
Responsibilities:
Responsibilities:
Report and write news quickly and accurately
Be able to craft original content that stands out from competition
Monitor all forms of media (print, TV, digital, blogs and social) and be quick to report breaking news stories and always on the hunt for exclusive and or trending content that will grow engagement and drive loyal, local traffic
Excellent at writing headlines that grow audience and engagement
Prioritize packaging content that grows page views per visitor and time on site, using headline testing, metric tools and observed patterns to guide decision making
Understand different ways to tell a story, particularly by producing short videos and choosing great photos
Build positive working relationships with newsroom staff and management, work collaboratively on enterprise content, and create opportunities to market web content on broadcast
Promote and distribute news content on social media.
Requirements:
Skill/ Experience Requirements
1 year of experience recommended in digital content and journalism
Clever headline writer that gets readers to click
Strong multi-tasking abilities
Organized, technical problem solver and quick decision maker
Capable of researching, interviewing, and writing original news articles
Knowledge of SEO best practices and AP Style
Enjoy working in teams and has excellent interpersonal skills
Ease with/ability to learn new technology independently and quickly
Strong communicator
Some schedule flexibility (nights, weekends)
Regularly meets measurements of success
Understanding of Google Analytics; Chartbeat experience a plus
Experience in Photoshop, Premiere a plus
Contact:
Apply Online

Apply Online at https://nexstar.wd5.myworkdayjobs.com/en-US/nexstar/details/Digital-Content-Producer_REQ-23935?q=req-23935 Job Req #23935

You must sign in to apply for this position.
---