Full Time
October 1, 2021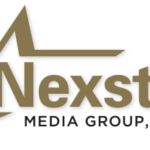 Website Nexstar Media
Description:
WHNT and WHDF, a Nexstar CBS/CW duopoly located in dynamic Huntsville, Alabama, seeks a Receptionist/Sales Assistant who is an enthusiastic self-starter with a positive attitude and has a high degree of independence. The Receptionist/Sales Assistant works with an established Sales Department and is the voice of the station for all outside callers.  Our #79 market serves 11 counties. Work and play in beautiful downtown Huntsville, a city growing with entertainment and art venues and boasts more than 100 miles of free public walking, biking, and hiking trails. Huntsville ranks #7 for high-tech employment concentration and top in the nation for job growth and best places to live.  Huntsville is a one-of-a-kind city that prides itself on its past and looks ahead to its future.  Experience the beauty of Huntsville's outdoor areas, the thrill of local sports teams, the bustle of Rocket City nightlife, our rich history and a wide array of exciting art and entertainment options.
Responsibilities:
Essential Duties & Responsibilities: Greets and provides customer service to all visitors to the station Answers and routes telephone calls to the appropriate department Coordinate the pick-up and distribution of incoming and outgoing mail, including express delivery services (FedEx, UPS, etc.) Performs clerical functions for front desk and Sales Department Performs traffic duties including communication with traffic hub, assisting Account Executives with copy, pre/post logs, profiles, late run notifications. Fill logs for promotion and assign house numbers Back up for Traffic Manager Maintain cleanliness and organization of common areas, including Canteen each morning Provide logistical support for meetings, training sessions and special staff events & lunches Provide assistance and back up to Ex. Assistant/Program Director as needed Performs other duties as assigned
Requirements:
Requirements & Skills: High School Diploma. Minimum one year's experience in clerical support or administrative assistance, preferable in the sales or media fields Fluency in English Excellent communication skills, both oral and written Valid driver's license with an acceptable driving record. Proficiency with computers, telephones, copiers, scanners, fax machines and other office equipment. Physical Demands & Work Environment: The Receptionist/Sales Assistant must be able to sit, reach, conduct telephone conversations, use electronic mail, write letters and memos, conduct face-to-face discussions with individuals or groups, make decisions without supervision, make decisions that impact the results of co-workers, and work indoors in environmentally controlled conditions.  The Receptionist/Sales Assistant must be able to lift, set up and operate equipment or items weighing up to 25 pounds.
Contact:
Apply Online

Apply Online at https://nexstar.wd5.myworkdayjobs.com/en-US/nexstar/job/AL-Huntsville200-Holmes-Avenue-WHNT/Receptionist-Sales-Assistant_REQ-12094 Job Req #12094

You must sign in to apply for this position.
---