Full Time
December 31, 2021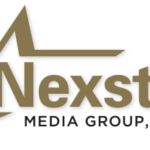 Website Nexstar Media
Description:
The Digital Content Executive Producer   supervises news content across all digital platforms and leads the transition from broadcast focused newsrooms to multi-platform newsrooms through active daily example; providing training in methods, processes and tactics; as well as in creating/editing original content beyond that which is produced on-air. Works in lock-step with News Director and other managers in developing Digital strategy, to highlight the News 19 brand, on air and on all digital sites.  Also works closely with interactive sales team for station initiatives.
Responsibilities:
Essential Duties & Responsibilities
Develop and define strategic direction for content coverage to meet business and financial objectives
Expert understanding of Facebook, Twitter, and other social media platforms
Manage Digital Team. Leads the digital team by identifying stories and organizing and assigning duties as well as training on the latest technical and company changes.
Assist News Director
Reviews copy and will correct errors in content, grammar, and punctuation, following prescribed editorial style and formatting guidelines
Use our Social Media and Website to build and reinforce brand recognition
Produces reports for all platforms
Ensures that all content meets company standards for journalistic integrity and production quality
Execute strategies that engage and grow audiences across all media platforms
Focus on quality content and increasing key digital metrics
Builds and calendars digital campaigns to promote local shows and specials
Oversees schedule for the Digital team, including approving time off and holidays.
Reviews and coaches' members of Digital Team.
Requirements:
Requirement & Skills
Bachelor's degree in Journalism, or a related field, or an equivalent combination of education and work-related experience
Proficiency in Associated Press Style, Adobe Photoshop, Dreamweaver, and Basic HTML preferred
CSS, Flash and other relevant technology skills is a plus
Maintain positive work environment through active team participation and cooperation with co-workers in all departments
Fluency in English
Excellent communication skills
Contact:
Apply Online

Apply Online at https://nexstar.wd5.myworkdayjobs.com/en-US/nexstar/job/AL-Huntsville200-Holmes-Avenue-WHNT/Producer--Executive-Digital_REQ-13983 Job Req #13983

You must sign in to apply for this position.
---