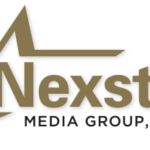 Website Nexstar Media
Description:
WFFF-TV and WVNY-TV, the FOX and ABC affiliates covering Vermont, Northern New York, and Southern New Hampshire, are looking for a Chief Photographer.
The Chief Photographer oversees the day-to-day operations of the Photography division and is responsible for the maintenance of all photography technology and equipment at the station.
Responsibilities:
Duties & Responsibilities:
Manages all aspects of the Photography division
Plans and manages staffing, training, and contributes to performance evaluations for the photographers
Maintains all photography technology and equipment for the station
Manages the photographer staff, including coaching and development
Assists with assigning projects to staff and ensures that logistics and shot requirements meet established standards
Performs photographer duties as required by business demands, including setting up, composing and executing video shots
Operates live microwave and satellite trucks in remote situations
Performs other duties as assigned
Requirements:
Requirements & Skills:
Technical degree in Digital Electronics, Broadcasting, or a related field, or an equivalent combination of education and work-related experience
Fluency in English
Excellent communication skills, both oral and written
Valid driver's license with an acceptable driving record
Experience guiding, directing and motivating subordinates, including setting performance standards and monitoring performance is preferred.
Experience establishing long-range objectives and specifying the strategies and actions to achieve them
Ability to identify the developmental needs of others and to coach, mentor or otherwise help others to improve their knowledge or skills
Proficiency with computers, telephones, copiers, scanners, fax machines and other office equipment
Strong PC/MS Office experience
Experience with video recording equipment and camera technology
Experience with satellite trucks is preferred but not required.   Will need to train on operation.
Significant experience evaluating, selecting and operating video recording equipment
Ability to meet deadlines, prioritize assignments and handle multiple tasks simultaneously
Contact:
Apply Online

Apply Online URL: https://nexstar.wd5.myworkdayjobs.com/nexstar/job/VT-Colchester/Chief-Photographer_REQ-22339 Job Req #: REQ-22339

You must sign in to apply for this position.
---