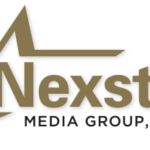 Website Nexstar Media
Description:
KX News in Bismarck, North Dakota is seeking a Chief Engineer. The Chief Engineer oversee the day to day operations of the Engineering Department and is responsible for the maintenance of all broadcast technology and equipment at the station.
Will train right individual
Responsibilities:
Maintain broadcast and IT technology, facilities, and all equipment
Ensure compliance with FCC rules, standards and guidelines
Repair and troubleshoot technical equipment and systems
Responsible for station Engineering budget and project budgets
Able to work with other Department Heads well in planning and executing station projects
Integration, maintenance and operation of new and existing equipment including towers, transmitters, microwave and satellite gear and tenant installations
Manage all engineering aspects of the technical facility including studio support, post editing systems, field production support and transmission of live/taped events & programs
Have expert knowledge regarding equipment, technology, and systems and be able to lead in emergency situations
Oversight and maintenance of all station physical assets including buildings and grounds
Oversight of all broadcast and IT systems
Understanding and compliance of EAS standards and practices
Setup remote broadcasts on location
Perform other tasks as assigned
Requirements:
Must possess good interpersonal communications skills, both oral and written
Comprehensive knowledge of core broadcast systems, on-air automation, television studio equipment, transmitters as well knowledge of IT networks, computer maintenance and repair
Must be familiar with FCC rules and broadcast standards and with network routing and IP addressing
Ability to work under pressure and handle multiple tasks based on station needs
Must possess and maintain a valid driver's license in good standing
Be available "on call" 24 hours a day, 7 days a week for emergency engineering problems
Contact:
Apply Online

Apply online at http://https://nexstar.wd5.myworkdayjobs.com/nexstar/job/ND-Bismarck/Chief-Engineer_REQ-14962

You must sign in to apply for this position.
---