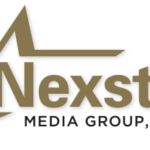 Description:
KXMB-TV in Bismarck, North Dakota is seeking an individual to install, operate, maintain, update and repair hardware and systems used for broadcasting and business operations.  The successful candidate will have a basic knowledge of networking and be familiar with file system-based workflows.
Responsibilities:
Essential Duties & Responsibilities:
Assist in maintaining all station broadcast equipment within the facility.
Install and test new systems and technical infrastructure for the station.
Minimize service interruptions at times of equipment and/or system failure by rapidly identifying and implementing solutions.
Manage and assist users with e-mail and desktop support.
Administer antivirus and similar support systems.
Installs and maintains the IT network, switches, data backups, work stations and printers
Manage user accounts through Active Directory. Position serves Engineering Department, provides quality support services and technical assistance for the News, Production, Creative Services and Sales Departments. Develop audio/video and IT solutions that meet the end users' requirements. Perform all other duties as assigned.
Requirements:
Requirements & Skills:
Technical degree in in Information Systems, Digital Electronics, Broadcasting, or a related field, or an equivalent combination of education and work-related experience is preferred but not required.
Fluency in English
Excellent communications skills, both oral and written.
Proficiency with computers, telephones, copiers, scanners, fax machines and other office equipment.
Experience in broadcast television or related field preferred.
Valid driver's license with an acceptable driving record.
Ability to meet deadlines, prioritize assignments and handle multiple tasks simultaneously.
Ability to work extended hours as needed.
Physical Demands & Work Environment
: The Broadcast IT Specialist must be able to stand, sit, reach, climb, conduct telephone conversations, use electronic mail, write letters and memos, conduct face-to-face discussions with individuals or groups, make decisions that impact the effectiveness of co-workers, work near others, work outdoors in all weather conditions, and work indoors in environmentally controlled conditions. The Broadcast IT Specialist must be able to lift, set-up and operate equipment weighing up to 50 pounds, and be able to handle, control or feel objects, or tools. Repetitive movements are required. Work may be conducted in extremely bright or inadequate lighting conditions.
Contact:
Apply Online

Apply Online at https://nexstar.wd5.myworkdayjobs.com/nexstar/job/ND-Bismarck/Engineer-I--Broadcast_REQ-21446 Job Req #REQ-21446

You must sign in to apply for this position.
---