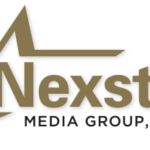 Website Nexstar Media
Description:
KX News in Minot is looking for a qualified Assistant News Director to help the News Director with management of all aspects of the News Department (other than Production).
Will train the right individual.
Responsibilities:
Works with reporters to plan content for newscast
Assists with planning, staffing, training, and performance evaluations for the News Department.
Consults on decisions regarding hiring, evaluation, promotion and termination of employees.
Develops news coverage strategy for the station and its website.
Critiques newscasts daily to correct errors, improve coverage and provide mentoring feedback to news staff.
Assigns projects to staff and verifies that deadlines are being met.
Ensures achievement of viewer rating goals.
Determines programming and evaluation of equipment needs to produce quality programming.
Responds to coverage questions.
Serves as the News Director in his/her absence.
Performs other duties as assigned.
Requirements:
Bachelor's degree in Broadcast Journalism, or a related field, or an equivalent combination of education and work-related experience.
Fluency in English.
Excellent communication skills, both oral and written.
Minimum two years' experience in news programming production, with some leadership experience preferred. (Depending on market size.)
Ability to identify the developmental needs of others and to coach, mentor or otherwise help others to improve their knowledge or skills.
Proficiency with computers, telephones, copiers, scanners, fax machines and other office equipment.
Ability to meet deadlines, prioritize assignments and handle multiple tasks simultaneously.
Ability to effectively listen to fully understand employee needs and communicate with a team to shape a solution.
Contact:
Apply Online

Apply Online by https://nexstar.wd5.myworkdayjobs.com/nexstar Job Req #8297

You must sign in to apply for this position.
---